Storage Sheds
A storage shed comes in handy if you're looking to get some extra square footage out of your property for all those items that are taking up space in your house or place of business. Not all sheds are created equal, however, so you have to make sure you're getting the shed that best fits your unique needs. Here are the top considerations to keep in mind when getting storage sheds.
Buying Storage Sheds With Metal Pro Buildings
100% Canadian owned and operated in Ontario, ranking highest in the prefabricated steel building industry. We use AZ180 steel for all of our buildings, it is the highest steel grade available, with 3 sets of certified engineered and foundation drawings stamped by a Canadian engineer.
Budget
Like with any addition to your property, it's best to think of a new shed as an investment. The cost should be worth it in the long run, whether you're just looking to increase convenience and efficiency or enhance the overall property value when it comes time to sell.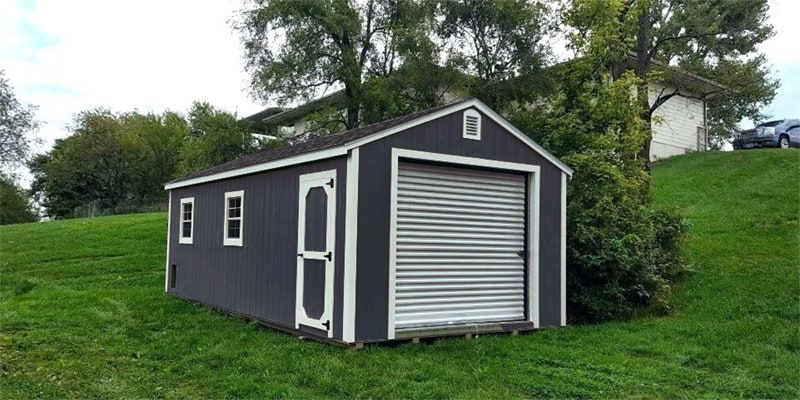 Whatever the case may be, budgeting is the essential first step. Consider the cost of materials and the size of the shed you need. In some cases, property renovations and taxes may be necessary as well. Do the math first, then venture out and get the shed that works for your needs.
Free quotes. No obligation, no hassle, and no pressure!
100% Perfect Better Business Bureau rating
Factory-direct pricing
Building Site For Storage Shed
Several factors go into the building site of your shed, and you have to consider them all before you can even start construction. First, think about what kind of land you plan to build on. If it needs to be leveled out first, that's going to add a bit to your budget. Then, you'll need to think about legal compliance. Different areas have unique local ordinances when it comes to building sheds, and breaking compliance with those restrictions can land you in a lot of trouble. Finally, you need to consider appearance. Depending on where your shed is located, it may need to complement the surrounding building if you don't want to compromise the overall property value.
Room for Improvement
Your shed doesn't have to be decked out to its full potential right away. It may be best for your budget to leave room for future improvement as needed. That being the case, it's always best to opt for a metal storage shed. When you use a metal shed crafted from a prefab kit, adding onto it later is much easier because the prefab kits and their add-ons all use compatible pieces. Plus, metal house interior walls make it easy to add shelving as you see fit along with any ventilation you may need.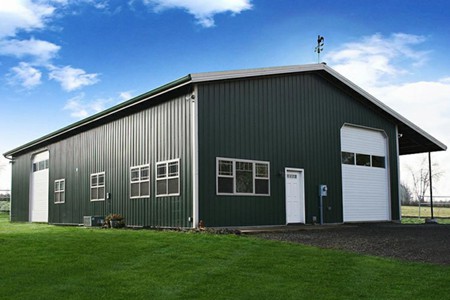 Sheds For Storage
Before you can determine which shed would be best, you have to consider what kind of storage capabilities you really need. What kinds of items need to be stored there? If it's vehicles like dirt bikes and ATVs, you'll need a bigger shed than you would if you just need a place to keep gardening tools. Of course, you may prefer a multipurpose shed where one side is used for storage and the other is more like a workshop. When you opt for customizable prefab kits, you can make your storage shed into whatever you want.
Our success is measured by how our clients feel about their experience with us
Sent a message just asking about a quote for a size garage I was looking for I got a quick response same day. Nick was there to help find what I needed . So far the experience has been great.

Bryce Klager


9/17/2020

Was looking into a building for storage. Danny was very helpful and guided me one various options to reduce costs as the originally structure I got a quote on was larger than I needed. He was able to give me multiple options including going small and adding on over time. Though I was unable to purchase right now he had no problem answering all my questions and providing quotes for when I am ready to purchase. I hope to have a structure from metal pro by this time next year. Thanks Danny

Neil McQueen


7/11/2020

Great company to deal with. Oliver is helpful and inciteful on everything through the process. Even though we haven't pulled the trigger on a building yet, we definitely appreciate the help and suggestions he has given us. We will definitely be working with him/Metal Pro Buildings in the future! Thanks Oliver!

James Gilbraith


9/24/2020

We are in the process of erecting our 40 x 50 steel rigid frame building we purchased from Oliver at Metal Pro Buildings. So far the experience has been flawless. We received exactly the building we ordered and any question we had was always answered by Oliver. He made certain contractual commitments to us that he lived up to. We are very happy with our building and particularly the service we have received. We would definitely buy another building through Oliver and Metal Pro in the future...

Scott Weinrich


11/28/2019
Get Started with Storage Sheds From Metal Pro Buildings
If you're looking for storage sheds you can count on, Metal Pro Buildings has got you covered. You can choose a storage shed from one of our prefab kits or work with our team to craft a unique design. Whatever your choice, we'll have all the pieces shipped directly to your worksite. Contact us today to get started!
GET AN INSTANT QUOTE FOR YOUR STEEL BUILDING
Determine the price of your future steel building by entering the size, usage, and type of your building here