Using metal to craft a prefab garage is one of the best ways to ensure a long-lasting and durable structure. It's easier to maintain than wood and is more resistant against the elements simply due to the nature of the material. A prefab garage is a big investment, however, so you need to make sure it's equipped with everything necessary to ensure a long lifespan.
Build Your Garage With Metal Pro Buildings
100% Canadian owned and operated in Ontario, Canada, ranking highest in the prefabricated steel buildings industry. We use AZ180 steel for all of our buildings, it is the highest steel grade available, with 3 sets of certified engineered and foundation drawings stamped by a Canadian engineer.
Free quotes. No obligation, no hassle, and no pressure!
100% Perfect Better Business Bureau rating
Factory-direct pricing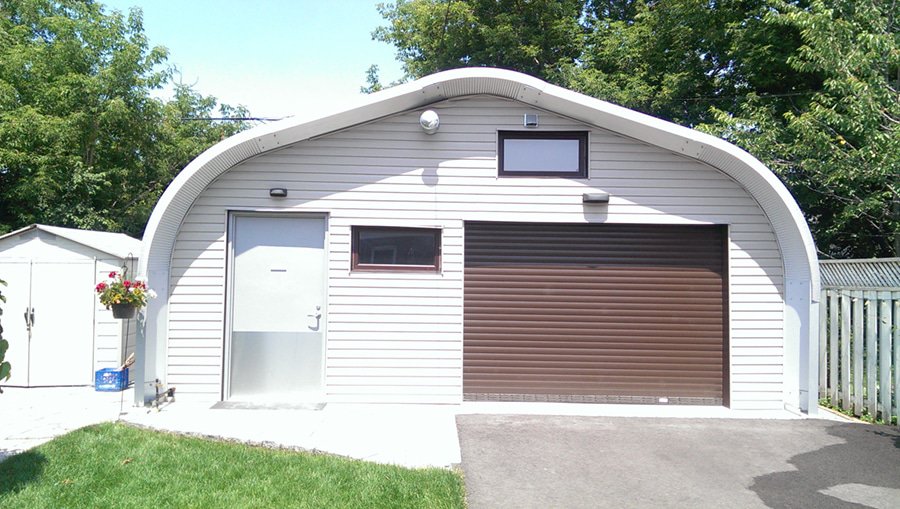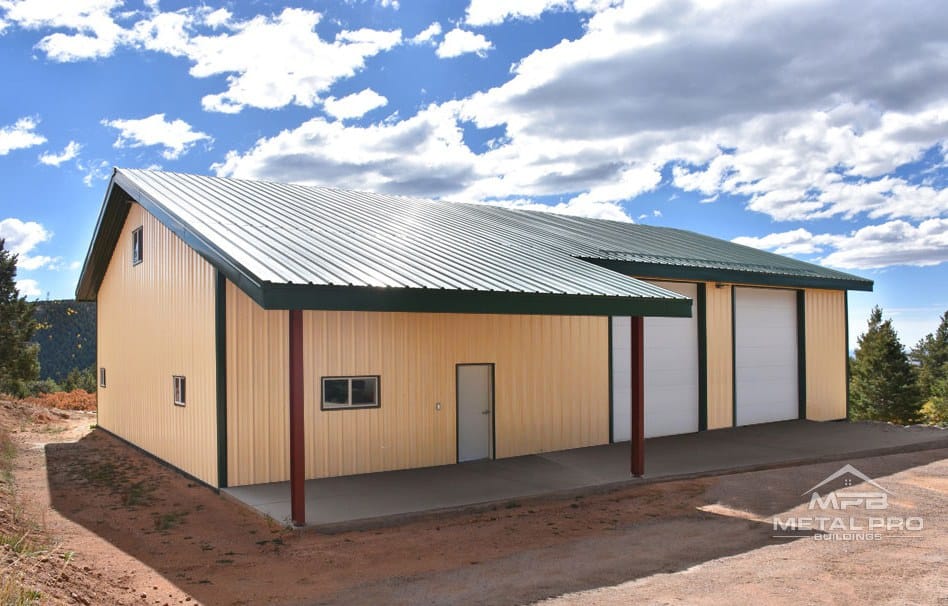 Why Using Galvalume Coating For Your Garage?
Galvalume is a specialized coating applied to metal surfaces that makes them more resistant to corrosion. It's made up of 55% aluminum and 45% zinc alloy and it contains a bit of silicon as well to keep its adhesion even across metal surfaces. The aluminum makes Galvalume different from typically galvanized steel.
The aluminum and zinc used with the coating each have their own specific function. Aluminum is sheer protection acting as a shield against the elements such as moisture and even physical damage. The zinc, on the other hand, acts more like a shroud that is functionally self-healing, especially when it comes to scratches. While it will eventually fade, the zinc layer must be removed by the elements first before the steel itself ever takes damage. This will significantly lengthen the lifespan of the metal.
At Metal pro Buildings You can order 2 types of Prefabricated Garage Buildings
See a variety of different garage packages for 1, 2, 3 cars, RV and commercial vehicles. We also provide metal buildings for auto shops, service, workshops – virtually any size and use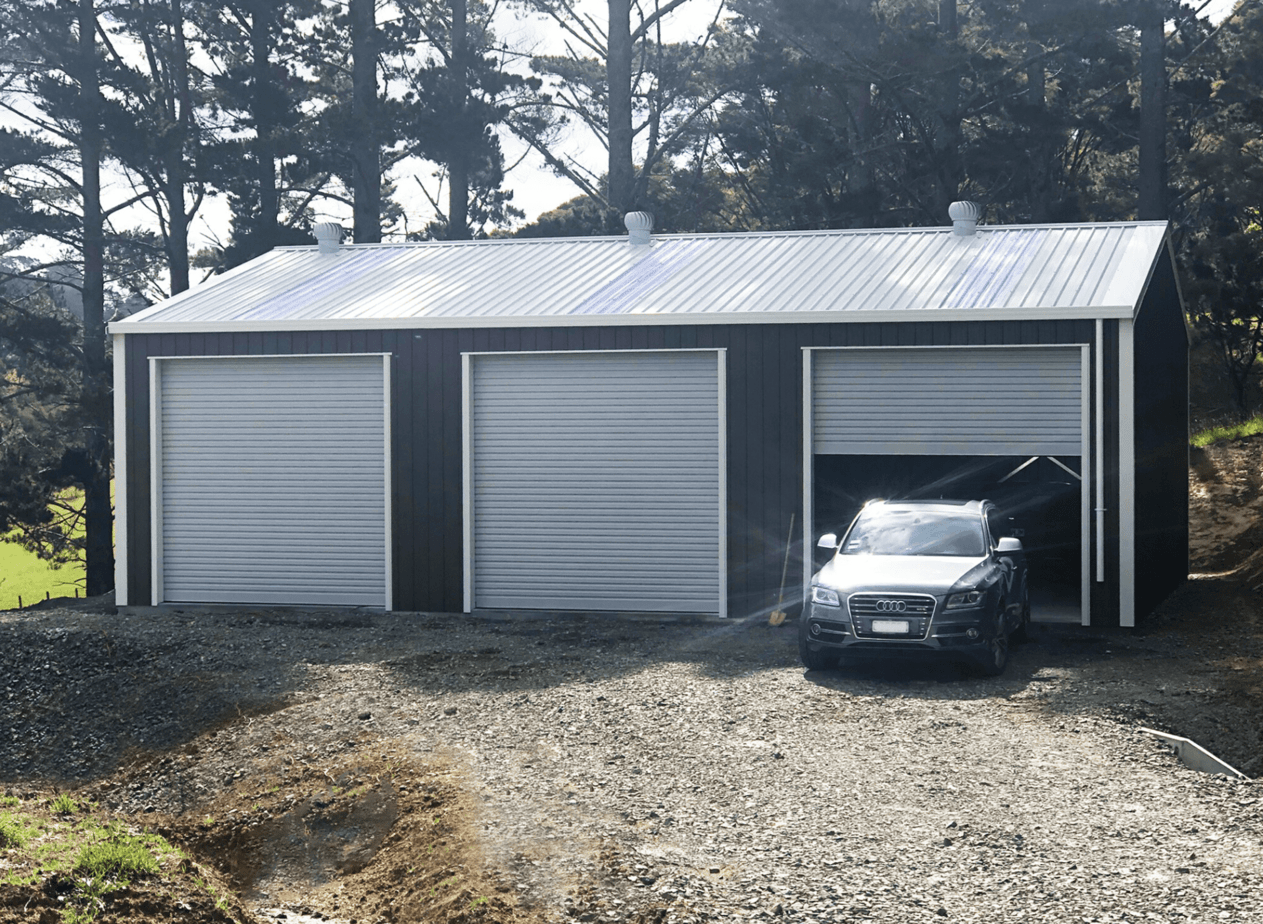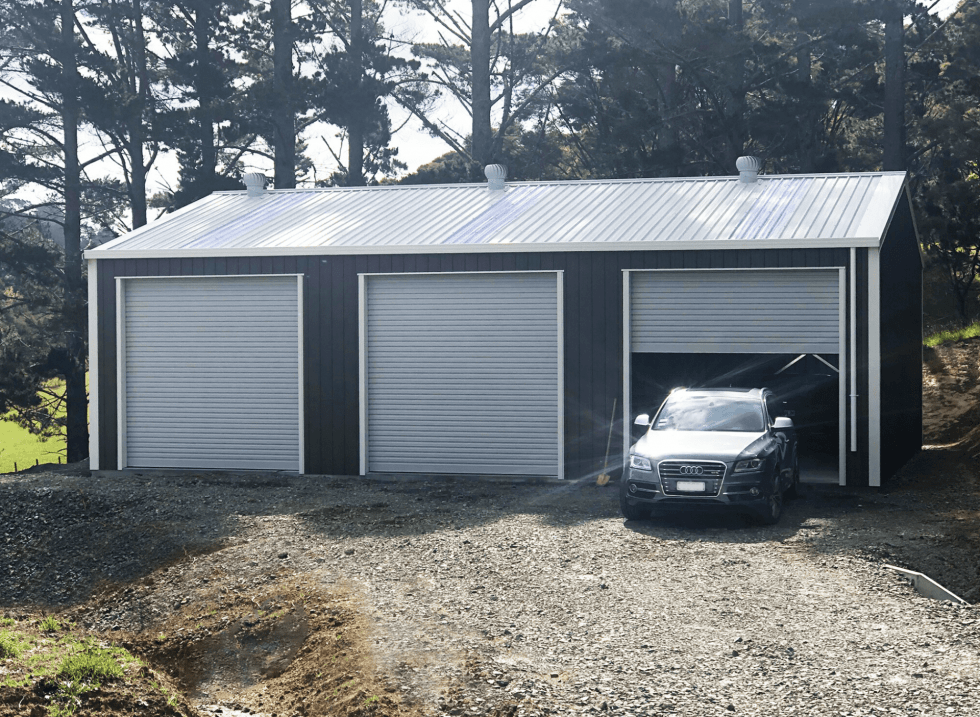 Corrosion Resistance of Garage Buildings
While aluminum is the primary difference between Galvalume and galvanized steel, corrosion resistance is the primary difference in terms of functionality. To put it in perspective, galvanized steel typically lasts about 15 to 20 years. Meanwhile, prefab garage buildings with Galvalume can last up to 40 and even 60 years, more than doubling the lifespan of galvanized steel.
Galvalume's impressive longevity is only possible due to its corrosion-resistant properties. This is especially useful if you're building in an environment that's exposed to a lot of water. Salt spray from the coast and high humidity can cause metal buildings to corrode faster, but Galvalume protects against hazards from marine environments better than galvanized metal can.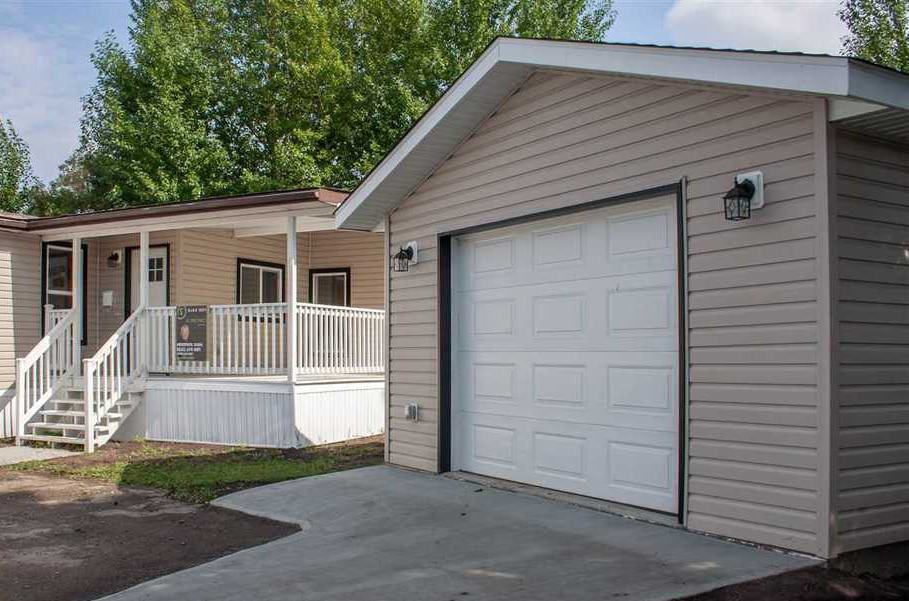 Accessories
The manufacturer provides a complete array of standard accessory items available for all structure types.
Ventilator fans, single nuts and bolts system, baseplates, u-channels and other
Skylights, Door Lights Wall Lights
Wide variety of fiberglass panels formed to the shape of the basic building components. Material is a quality 12 oz ., 16 oz. , or 24 oz. fiberglass panel designed to install as a replacement for standard steel sections for ease of erection.
Insulation
Building experts at Metal Pro can recommend a variety of different insulation materials for steel buildings. Available as a pre-cut blanket for the easy installation.
It is used for ceiling and walls insulation in pre-engineered buildings.
Arch type structures are compatible with all conventional insulation methods – spray on, fiberglass rolls, or rigid foam.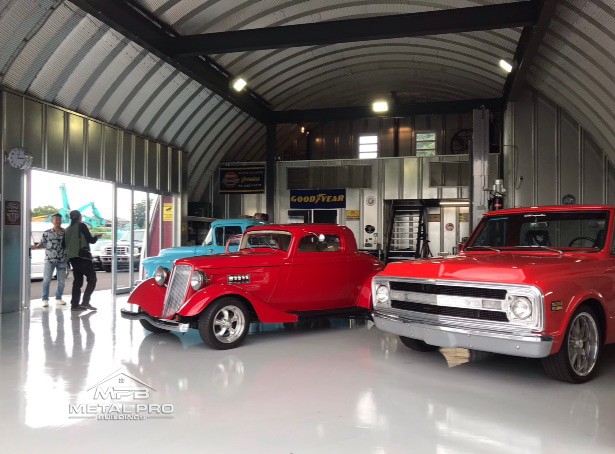 Construction From Steel Building Kits
Some of the top benefits of using Metal Pro building kits to build a garage are ease and convenience. Using our building kits, you'll have a metal structure that is simple to construct and easy to maintain, creating better results for you and your location.
To make the construction process as easy as possible, our kits come with one size for the nuts and one size for the bolts. They are completely universal in their construction, so any bolt will work at any connection point. This design significantly reduces the hassle and confusion during assembly. If you are building a DIY garage, this makes the construction easier than ever. 
Inside the garage, you'll have a space that is free of trusses or other high-hanging obstructions. This allows you to take full advantage of every cubic foot of space and helps you store tall items, such as a metal RV, tractors, and agricultural machinery. With the largest amount of open space possible, your prefabricated garage gives you better performance and storage optimization, all while using less space on your property.
Other Benefits Of Galvalume
In addition to corrosion resistance, Galvalume comes with a collection of other benefits. Galvalume hardly weighs anything, so you won't compromise a strength-to-weight ratio in the metal. Thanks to the implementation of aluminum in Galvalume, the coating of Quonset hut is just as strong as the steel it's applied to, yet it remains flexible enough not to crack when the metal is formed or bent.
Galvalume also has reflective properties that are especially useful on rooftops. Instead of absorbing heat through roof panels, Galvalume will help reflect sunlight away. Couple that reflective property with adequate insulation under your roof, and interior temperature control costs are decreased all year long whether you're trying to stay warm in the winter or cool in the summer.
Our success is measured by how our clients feel about their experience with us
We are in the process of erecting our 40 x 50 steel rigid frame building we purchased from Oliver at Metal Pro Buildings. So far the experience has been flawless. We received exactly the building we ordered and any question we had was always answered by Oliver. He made certain contractual commitments to us that he lived up to. We are very happy with our building and particularly the service we have received. We would definitely buy another building through Oliver and Metal Pro in the future...

Scott Weinrich


11/28/2019

I called Metal Pro just for information regarding the cost of building a steel home. I spoke with Danny and was immediately impressed with his willingness to ask relevant questions and provide information. Danny answered all my questions politely, did not push me to make a decision and didn't make high-pressure sales pitches. Danny, if I decide to go with a steel building, I will be dealing with you and Metal Pro, hands down. Thank you for making a favorable impression, it goes a long way in inspiring confidence! Decent and fair businesses are hard to come by, but I think Metal Pro sets a high standard for the steel building industry.

Ryan H


8/06/2020

We are in the process of buying out building and John has been amazing. Holding our hand through the process, finding information for us regarding the rules and ensuring we are getting what we need. I called several other places and Metal Pro Buildings far exceeds what the others were doing or should I say NOT doing!!!! Thanks John for all the follow up, you are appreciated.

Jill Larsen


12/18/2019

Allan Brown at Metal Pro Buildings is extremely helpful and informative - he provided me with detailed information on the Quonset hut I was interested in and he responded quickly to my questions. The quote provided was competitive and high pressure sales tactics were not used, which I greatly appreciated.

Leslie Mitchell


9/08/2020
Find a Galvalume Prefab Garage Buildings With Metal Pro
At Metal Pro Buildings, you can create a prefab garage coated with Galvalume to your exact specifications. While we have plenty of prefab steel garage kits on offer, our elite designers can help create a custom layout uniquely suited to your individual needs. Afterward, we'll cut and ship all the pieces directly to your worksite where you can easily put them together without construction experience. Contact us today to learn more!
GET AN INSTANT QUOTE FOR YOUR GARAGE BUILDING
Determine the price of your future steel building by entering the size, usage, and type of your building here: