Are you in the market for a garage house, residential garage or an attached garage building? Our team of steel building experts will help you every step of the way until your project is completed!
Build Your Garage House With Metal Pro Buildings
100% Canadian owned and operated in Ontario, Canada, ranking highest in the prefabricated steel buildings industry. We use AZ180 steel for all of our buildings, it is the highest steel grade available, with 3 sets of certified engineered and foundation drawings stamped by a Canadian engineer.
Free quotes. No obligation, no hassle, and no pressure!
100% Perfect Better Business Bureau rating
Factory-direct pricing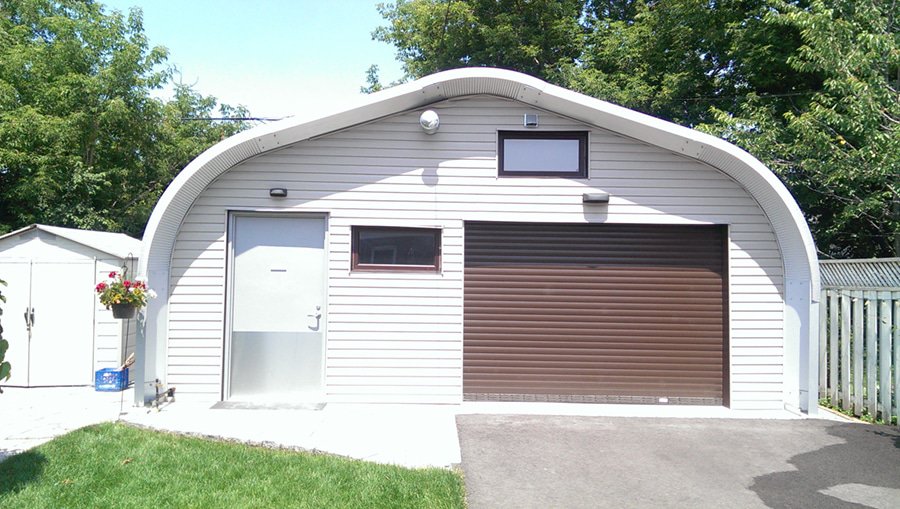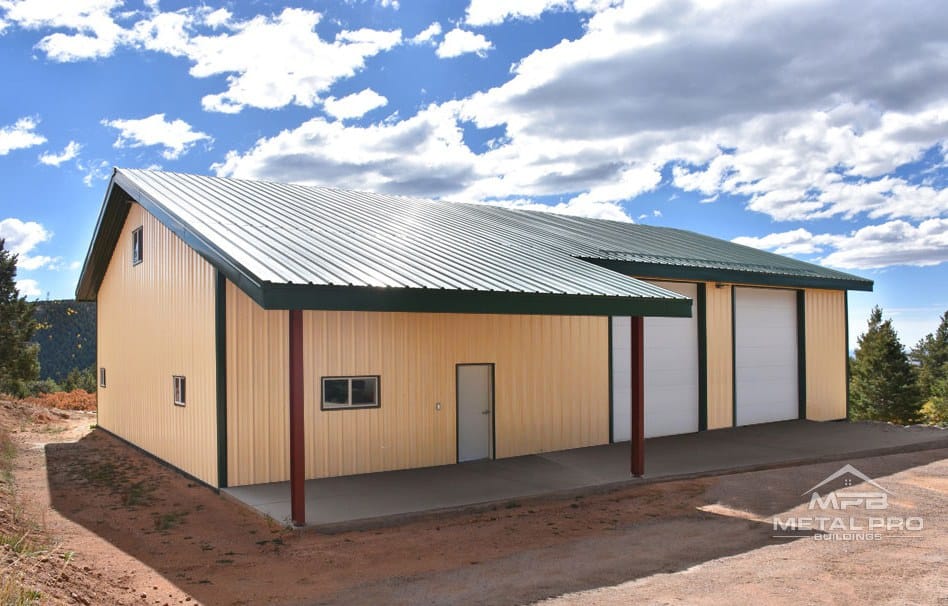 What is a Garage House?
When it comes to garages there are two main types of buildings, Quonset, and straight wall structures. A garage house can be any residential garage building, attached or detached. When choosing the perfect garage house, many factors come into play. The location of the building is paramount to the price of the structure as your geographic location determines what permits and steel thickness is needed for your garage to be legal.
At Metal pro Buildings You can order 2 types of Prefabricated Garage Buildings
See a variety of different garage packages for 1, 2, 3 cars, RV, and commercial vehicles. We also provide metal buildings for auto shops, service, workshops – virtually any size and use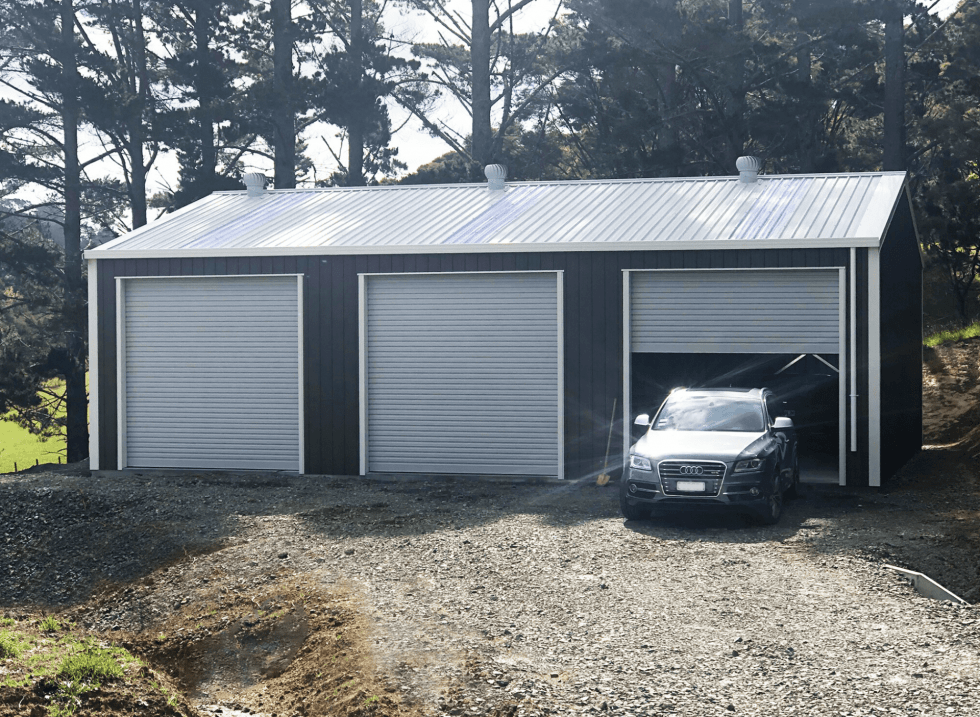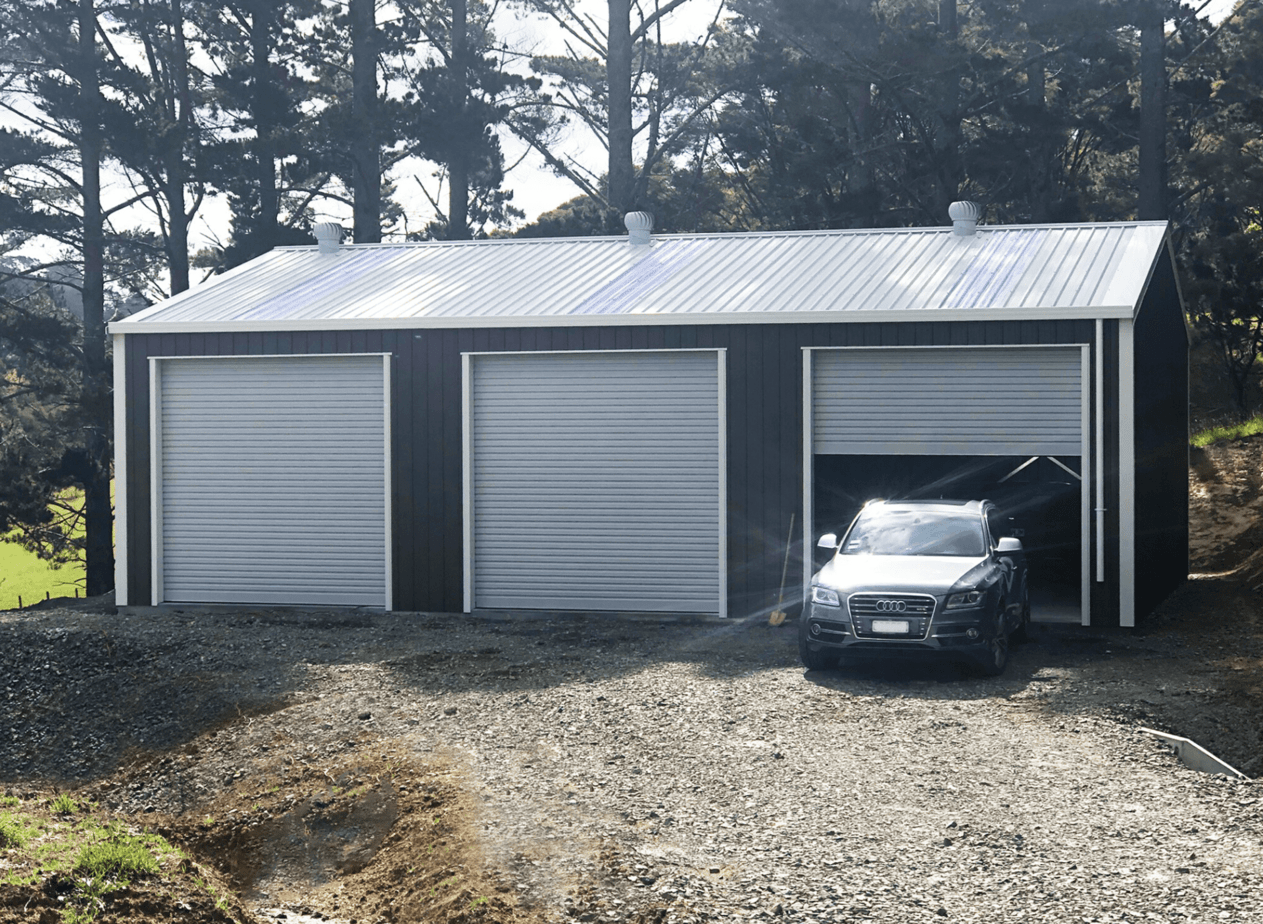 5 types of Quonset Model (Arch Style) garage kits – a perfect choice for a DIY project in your backyard or addition to your business needs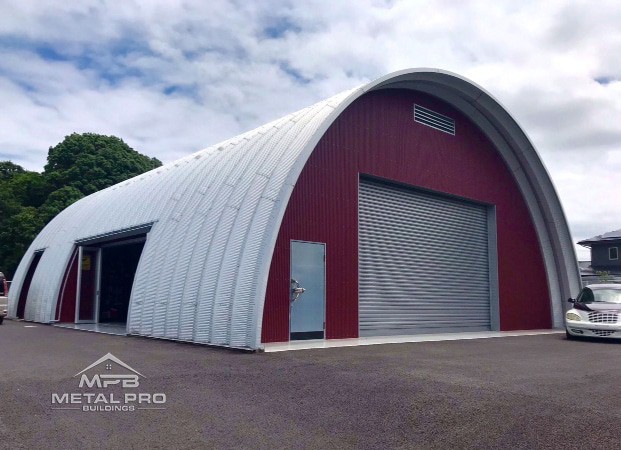 Why Steel is Perfect for a Residential Garage?
When you choose steel for your building project, you are choosing the most resistant to damage from snow, wind, and rain material on the market, and it's even resistant to fire. Our steel buildings are extremely durable and do not require as much maintenance as traditional structures. Our buildings are also extremely resistant to such problems as termites, mildew, mold, and other insects. When you go with us for your garage house project,  you will have a longer-lasting, stronger building every time.
Accessories
The manufacturer provides a complete array of standard accessory items available for all structure types.
Ventilator fans, single nuts and bolts system, baseplates, u-channels and other
Skylights, Door Lights Wall Lights
Wide variety of fiberglass panels formed to the shape of the basic building components. Material is a quality 12 oz ., 16 oz. , or 24 oz. fiberglass panel designed to install as a replacement for standard steel sections for ease of erection.
Insulation
Building experts at Metal Pro can recommend a variety of different insulation materials for steel buildings. Available as a pre-cut blanket for the easy installation.
It is used for ceiling and walls insulation in pre-engineered buildings.
Arch type structures are compatible with all conventional insulation methods – spray on, fiberglass rolls, or rigid foam.
Our success is measured by how our clients feel about their experience with us
I'm a level 5 Google contributor and I honestly have never had service like what Danny provided. He was responsive at all hours day or night, friendly, knows his stuff and explains things well. We put the deal together in a matter of days! Looking forward to delivery!

Dwayne Sadler


August 7, 2020

Roman thanks for your professionalism offering us a quote for steel building. The quote was very professional and Roman customer services was perfect. Unfortunately, our company decided for a different concept of construction but I am really satisfied with the Metal Pro Building sales service.

Juliano Vieira


September 30, 2020

Had an overall good experience. Roman was very kind and helped me with the customization of my Garden shed. Roman was great through out the process to make sure I was 100% satisfied with my overall experience. He is professional and knows what he is doing. I would definitely recommend Metal Pro Buildings for steel building projects. Thank you Roman.

Sophie


July 22, 2020
How to Build a Garage House?
When it comes to building a residential prefab garage, you will first need to decide the size of the structure, if you want a one or two-car garage and are not sure about the exact size, our team of building experts will help you choose the right size that will accommodate all your needs, be it extra storage or workspace, we have you covered. After choosing the size, you will then need to decide on the exact thickness of the structure, this is determined by your snow load and geographic location. The last thing you will need to determine is how you will assemble the kit once we have shipped it to you.
You can assemble any of our buildings with a small team and minimal tools, our universal "one nut and bolt system" makes the whole process extremely easy. If you don't want to assemble the structure yourself, we can connect you with one of our various building partners across the globe to get the job done.
GET AN INSTANT QUOTE FOR YOUR GARAGE HOUSE BUILDING
Determine the price of your future steel building by entering the size, usage, and type of your building here: