Metal Pro Steel Buildings
We provide attractive, versatile, and durable steel buildings for sale for every need
Build With Metal Pro Buildings
100% Canadian owned and operated company in Ontario, ranking highest in the prefabricated steel building industry. We use AZ180 steel for all of our buildings, it is the highest grade steel in the industry. Every kit comes with 3 sets of certified engineered and foundation drawings stamped by a Canadian engineer.
Quality Materials are the Foundation of Our Steel Buildings
All of our steel buildings for sale, from the smallest Quonset buildings to the largest agricultural buildings, are made with Galvalume Plus. This innovative coating technology makes our steel incredibly resistant to corrosion and heat. Created from a zinc-aluminium alloy, Galvalume Plus creates better outdoor buildings and provides great longevity for your steel structures. This alloy gives you the perfect combination of corrosion-resistance and heat reflectivity, all while maintaining the strength of steel.
Every single building we deliver is backed by over 30 years of experience in the metal fabrication and construction industry. We use factory-specialized in-house engineering that enables us to provide world-class facilities for storage,  workshops, or anything in between. Find out why our cost-effective, fast construction process beats out the competition every time.
What makes working with Metal Pro Buildings better?
You have full access to our licensed engineers before, during and after the purchase of your building.
Order accuracy is our number one priority, we understand how an incomplete or wrong order can be an incredible nuisance, every order is thoroughly inspected by a certified building specialist to ensure all pieces are included.
We will call within 48 hours of your order being placed to confirm all the details of your purchase.
Our team of specialists are available anytime and won't rest until you are completely satisfied with your solution.
Free quotes. No obligation, no hassle, and no pressure!
100% Perfect Better Business Bureau rating
Factory-direct pricing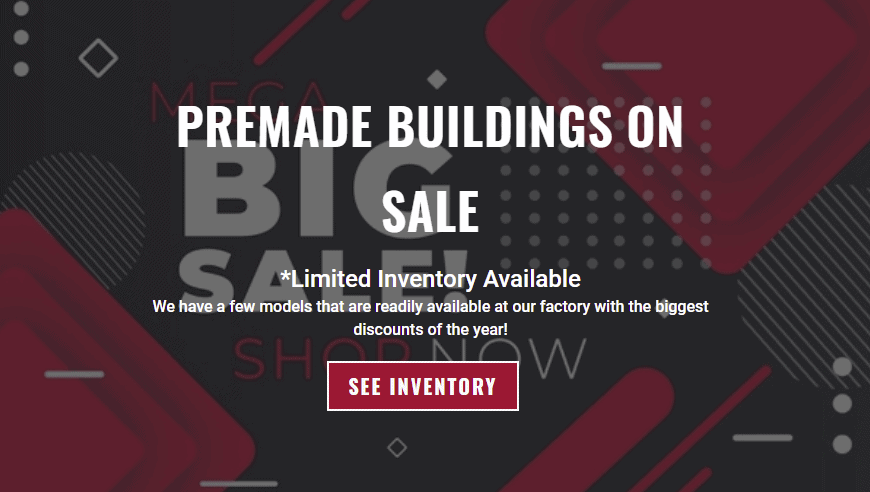 Our factory has been serving Canada and the United States since 1980, providing quality steel buildings for sale that can withstand weather conditions from southern Florida to the northern reaches of the Yukon, and everywhere in between. Our metal buildings have been used to create thousands of prefab garages, workshops, storage sheds, and agricultural buildings around the globe. No matter what the purpose, our buildings always go above and beyond. Find out why thousands around the world choose Metal Pro for their steel building needs.
Danny's very helpful. He's persistent and willing to do anything to help seal the deal. Look forward to the end result

Geoff Badger


August 31, 2020

Was looking into a building for storage. Danny was very helpful and guided me one various options to reduce costs as the originally structure I got a quote on was larger than I needed. He was able to give me multiple options including going small and adding on over time. Though I was unable to purchase right now he had no problem answering all my questions and providing quotes for when I am ready to purchase. I hope to have a structure from metal pro by this time next year. Thanks Danny

Neil McQueen


July 11, 2020

My husband and I are working with Allan Brown to get the perfect metal building for our home. Excellent sales representative! He has been nothing but helpful in trying to help figure out the exact type of building for the best cost to suit our needs without using aggressive sales tactics. I am thoroughly impressed with the reviews of mental pro's structures themselves and have nothing but good things to say about their sales representative. Allan has answered every question my husband and I have had and has been thoroughly transparent about costs. I will submit another review after the completion our building proper with photos.

Samantha Larin


August 13, 2020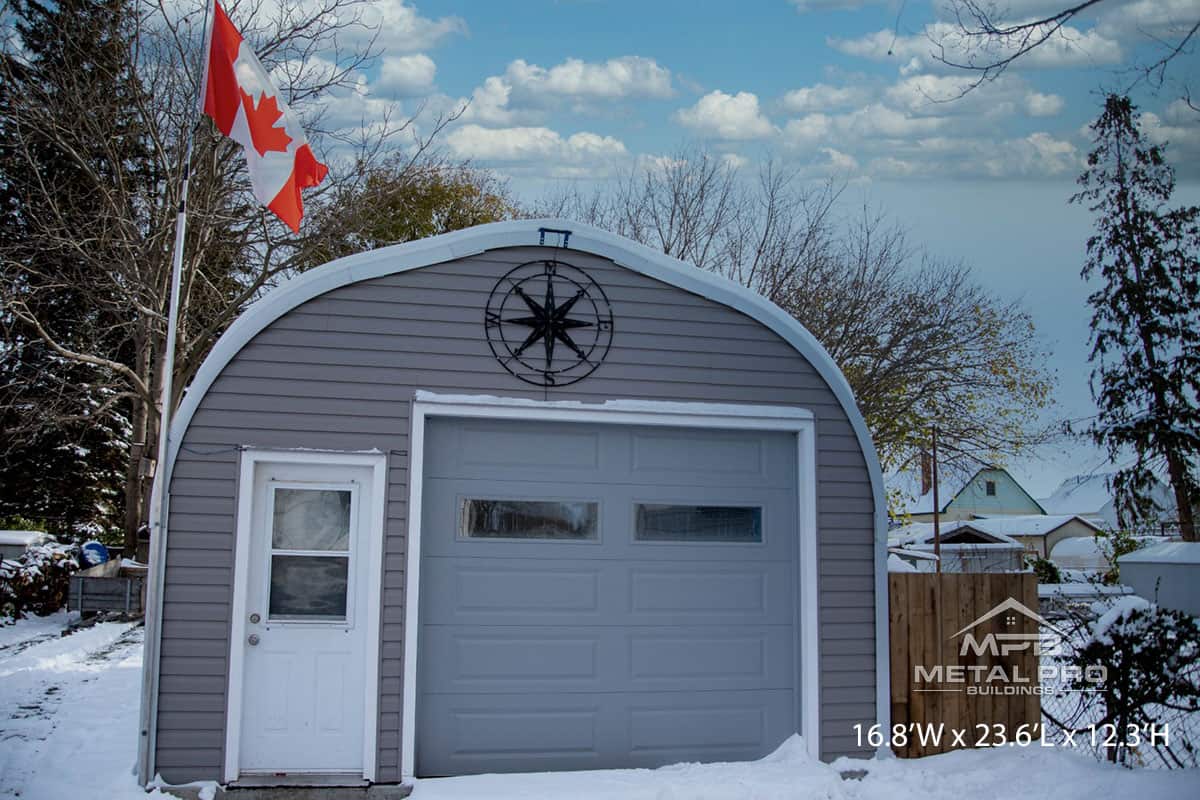 Our success is measured by how our clients feel about their experience with us
Start Building With Metal Pro
Every Metal Pro building comes with a 30-year warranty and personalized customer support. Buying and constructing a steel building has never been easier! Work with your personalized building specialist to design the building of your dreams, from the ground up.
Our easy to follow instructions, pre-drilled, pre-punched kits make the construction process an absolute breeze.
Contact us today to get started!
GET AN INSTANT QUOTE FOR YOUR STEEL BUILDING
Determine the price of your future steel building by entering the size, usage, and type of your building here
Our team is proudly Canadian and always ready to answer any questions that you might have.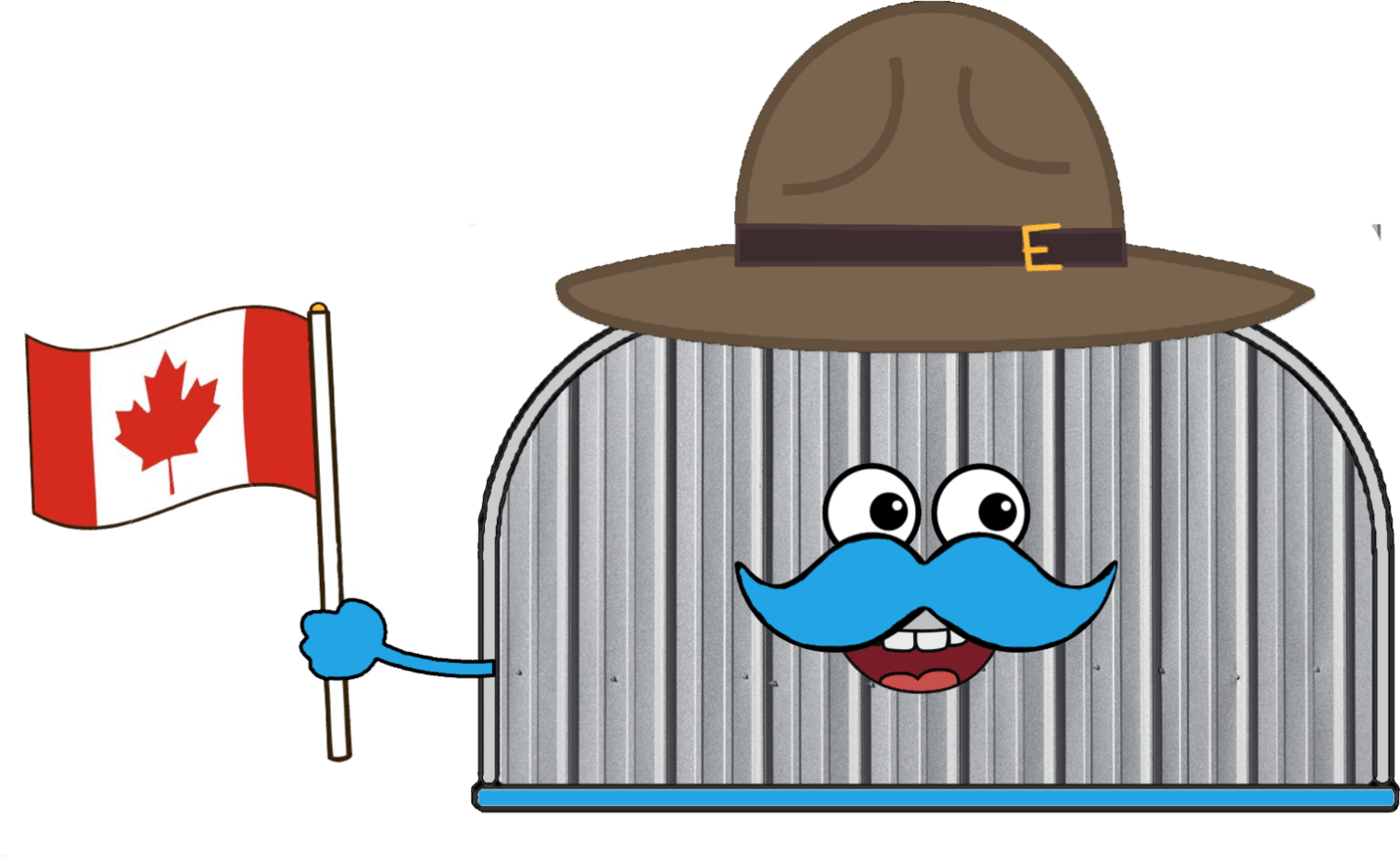 FACTORY DIRECT PRICING
Factory-Direct Steel Buildings supplied to North America since 1980′
CERTIFIED FOR YOUR AREA
Doing it right the first time, we calculate the steel gauge for your building kit based on the national building code of Canadas' requirements.
30 YEAR WARRANTY
All our metal buildings are made with
Galvalume Plus steel and come with a 30-year warranty from the date of purchase.
EFFICIENT DELIVERY
Our highly professional dispatch department will work directly with you to coordinate a fast and easy delivery. We will always work within your time-frame.