Frequently Asked Questions
See below the complete list of most frequently asked questions.
FAQ
See below the complete list of our most frequently asked questions.
Are Steel Buildings Safe?
Steel is incredibly fire-resistant. Our steel buildings are also built strong enough to withstand the heaviest weather, so rest assured that your building will be protected against strong winds, snow, and rain.

What kind of insulation options does Metal Pro offer?
Building experts at Metal Pro can recommend a variety of different insulation materials for steel buildings. Available as a pre-cut blanket for easy installation. It is used for ceiling and walls insulation in pre-engineered buildings.
Arch type structures are compatible with all conventional insulation methods – spray on, fiberglass rolls, or rigid foam.
What custom accessories does Metal Pro offer?
Metal Pro provides a complete array of standard accessory items available for all structure types. Including: Skylights, Windows, Doors, Ventilator fans, single nuts and bolts system, baseplates, u-channels and much more.
Are metal sheds cheaper?
When comparing metal shed buildings to traditional building materials, metal buildings are always the cheapest. Wooden sheds tend to be more expensive, as wood is more expensive than steel.
Are metal building homes cheaper than traditional builds?
Yes, Steel is a strong cost effective solution for your building needs. Insurance is often cheaper for steel homes because they are capable of handling extreme weather and are incredibly fire-resistant making them much cheaper than traditional homes.
Can I assemble the building kit myself? How long is the average erection time?
Yes, our basic steel building kits can certainly be a do-it-yourself project that can be completed over the course of a few days with the help of a small team. Our larger, specialized steel building kits may require more skilled help and equipment, depending on size and complexity.
Does Metal Pro provide installation support?
Metal Pro's steel building kits are designed to be constructed with minimal tools and a small crew, Every kit comes with easy to follow installation instructions, making them incredibly extremely easy to assemble. We are also more than able to connect you with  contractors in your area to get your project completed "hands-free".
What tools and equipment are needed to erect a Metal Pro building kit?
To assemble one of our steel building kits, you would only need basic hand tools and chains or ropes for lifting the arches. In some cases, a forklift has been known to be extremely useful in removing and arranging the building pallets at the time of delivery.
We Are Always Available to Answer Any Specific Questions
Buying and constructing a steel building is always a huge decision, so you need to make sure you're doing it right! That's why you deserve to work with a company you can trust, and no one offers you the same benefits as Metal Pro Buildings. We make construction easy with our available kits, but that's just the beginning, our highly-dedicated team of building specialists will work with you every step of the way to get you the building of your dreams!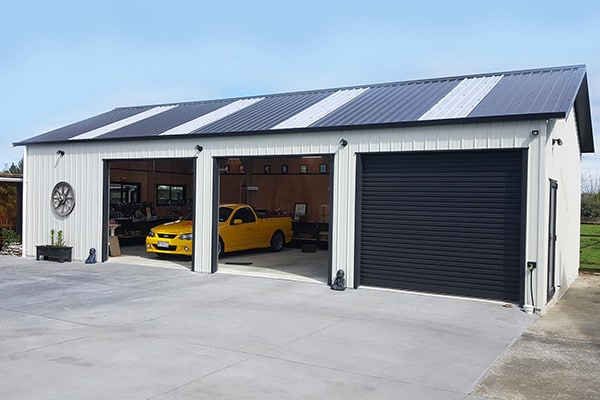 Didn't answer Your Questions?