STEEL GARAGE BUILDING KITS
Looking to add a new steel garage building to your property? We have buildings for virtually any size garage and they are cost-effective, durable, and designed with 100% usable space.
Build Your Garage With Metal Pro Buildings
100% Canadian owned and operated company in Ontario, ranking highest in the prefabricated steel building industry. We use AZ180 steel for all of our buildings, it is the highest steel grade in the industry, with 3 sets of certified engineered and foundation drawings stamped by a Canadian engineer.
Free quotes. No obligation, no hassle, and no pressure!
100% Perfect Better Business Bureau rating
Factory-direct pricing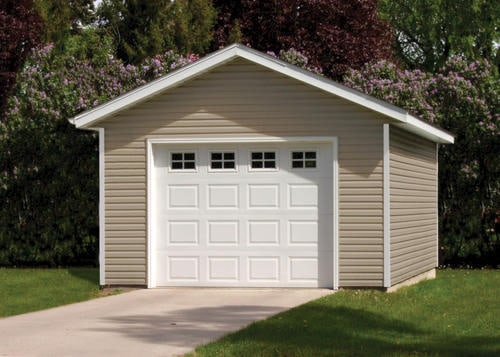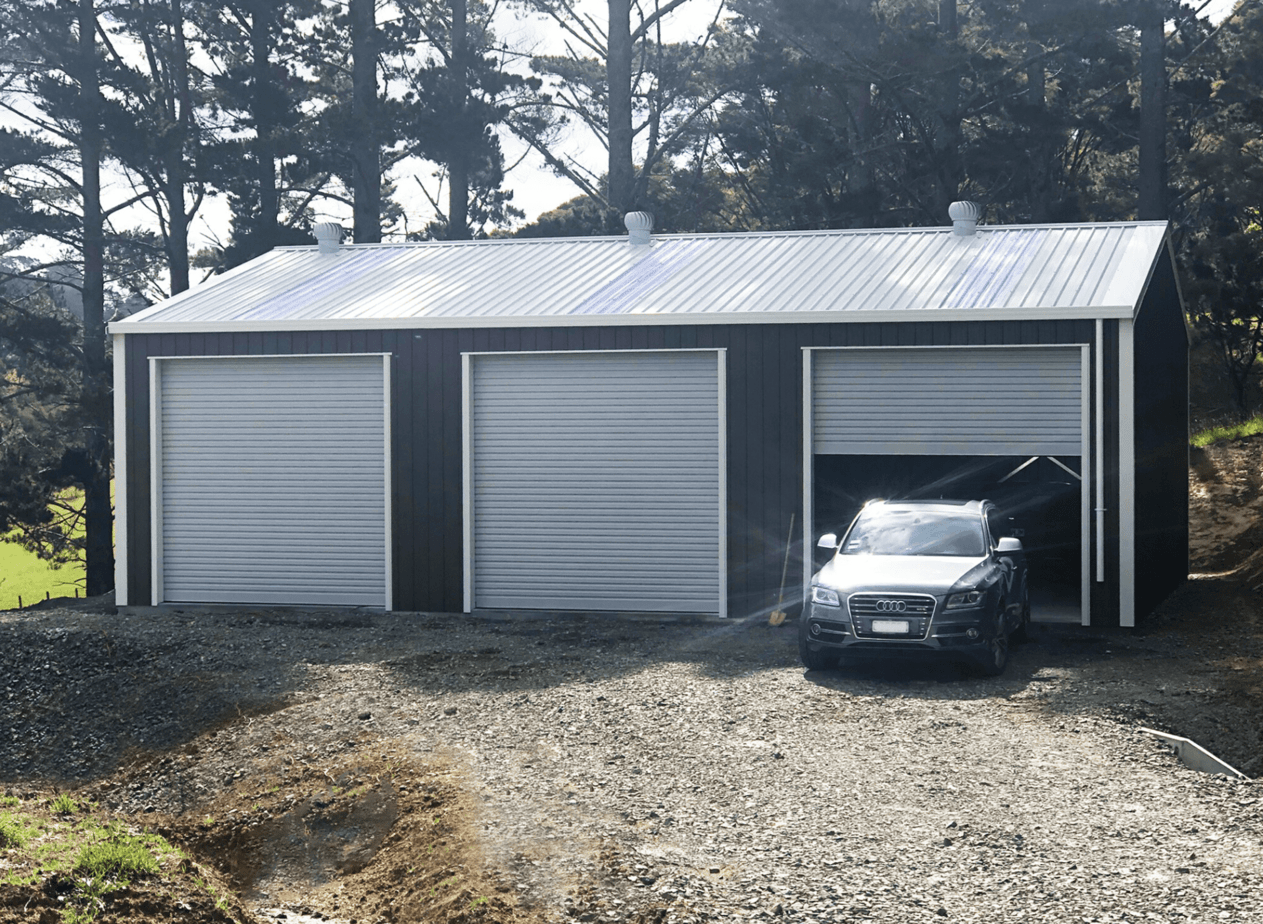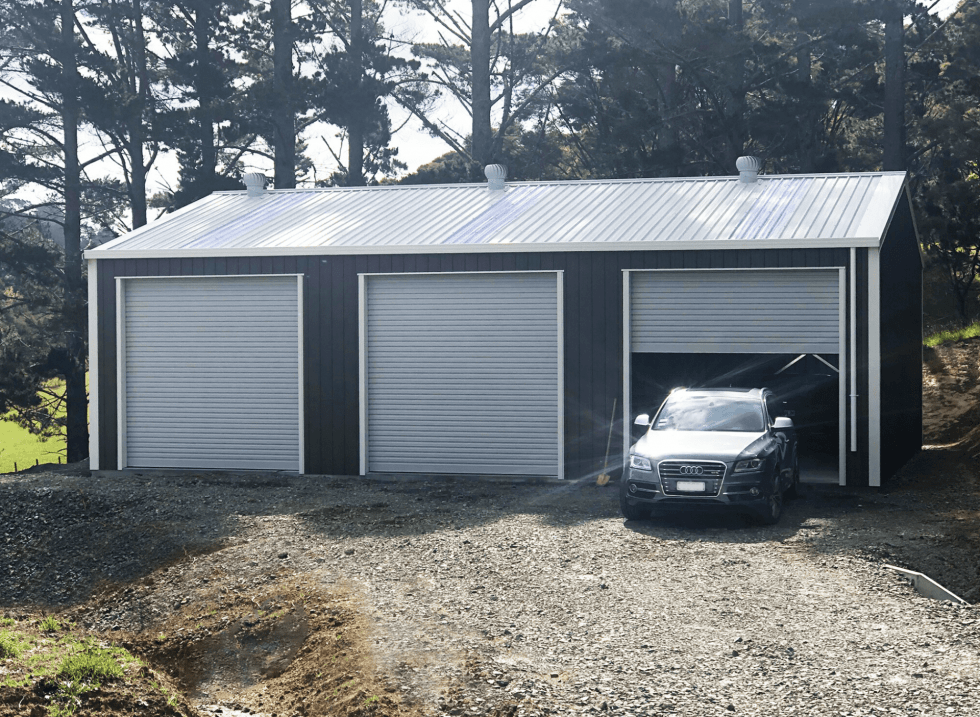 Our steel garage kits are perfect for RV storage or boat storage, and they make a wonderful solution for auto shops that need a convenient shelter for customers' vehicles.
From workshops to a home for your classic cars, our buildings provide the convenience, simplicity, and long-lasting quality you demand.
You simply can't afford to take chances with low-quality steel garage kits. With Metal Pro, you'll get the durability you expect at a price you can afford.
At Metal pro Buildings You can order 2 types of Prefabricated Garage Buildings
See a variety of different garage packages for 1, 2, 3 cars, RV and commercial vehicles. We also provide metal buildings for auto shops, service, workshops – virtually any size and use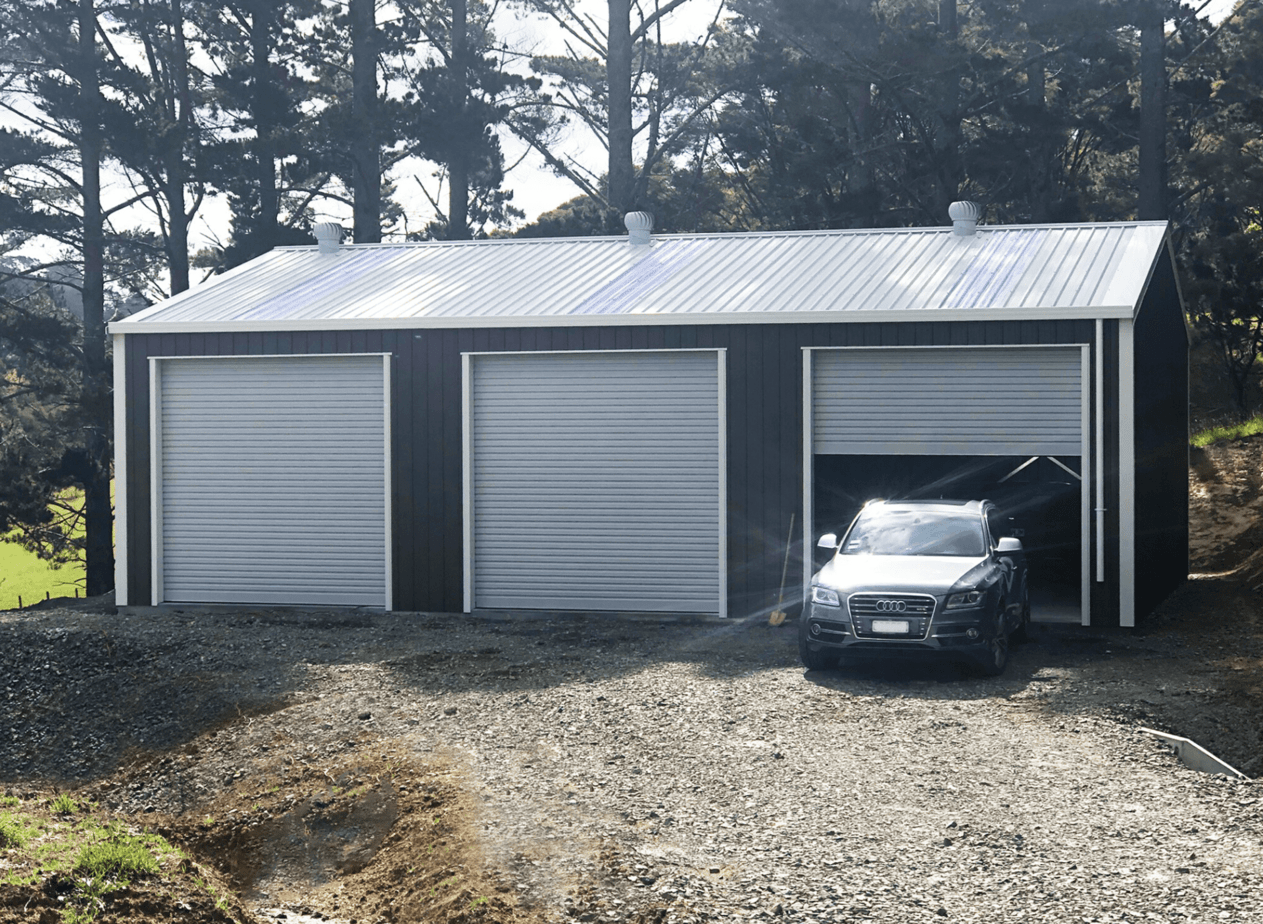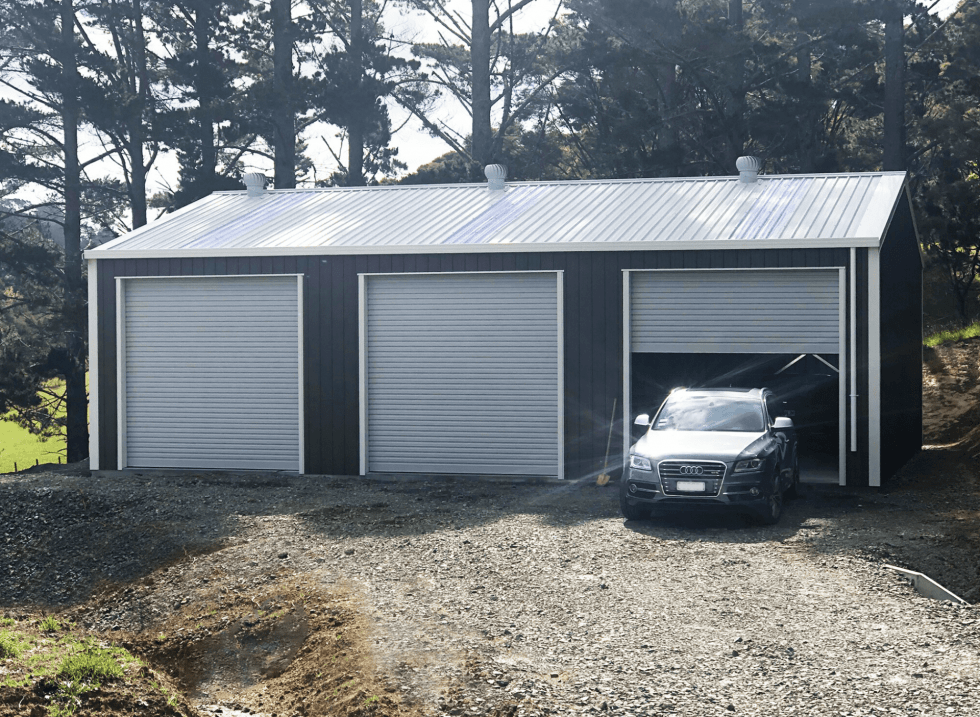 5 types of Quonset Model (Arch Style) garage kits – a perfect choice for a DIY project at your backyard or addition to your business needs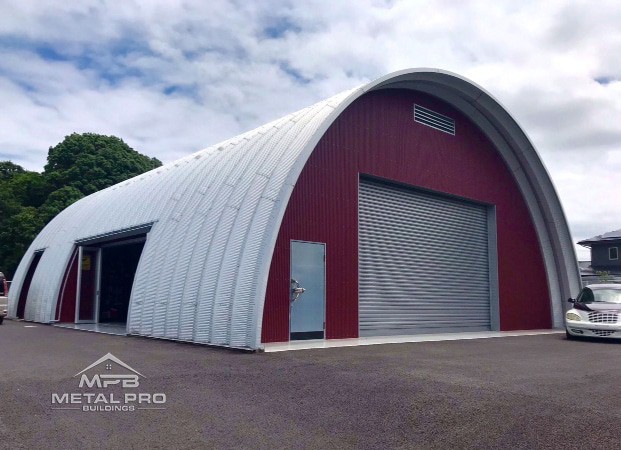 Galvalume Plus Coating Brings Long-Lasting Quality For Your Prefab Garage
Our prefab garage kits are coated with Galvalume Plus, a dry, clear coating that gives the material a maintenance-free finish. Galvalume Plus is used for all prefab garage kits from Ontario, this way your building will stay in excellent condition for many years. With our garage steel building kits, you'll have peace of mind knowing that your building materials are made from 100% AZ180 Galvalume Plus steel. To increase their quality and longevity, each steel sheet is a coated with a  zinc-aluminum alloy that gives you the perfect combination of corrosion resistance and heat reflection. If fact, the Galvalume Plus steel sheet has outperformed industry standards for nearly 30 years. With this high-quality reliability, you can be confident that your investment in a Metal Pro garage building kit is the best choice on the market today.
Because our high-quality metal building kits use this material, the garage will not fall victim to rotting or decay, and they won't attract pests, like termites and other wood-boring animals. This can also be an important factor in helping your Pre-engineered Building last much longer than other products and materials.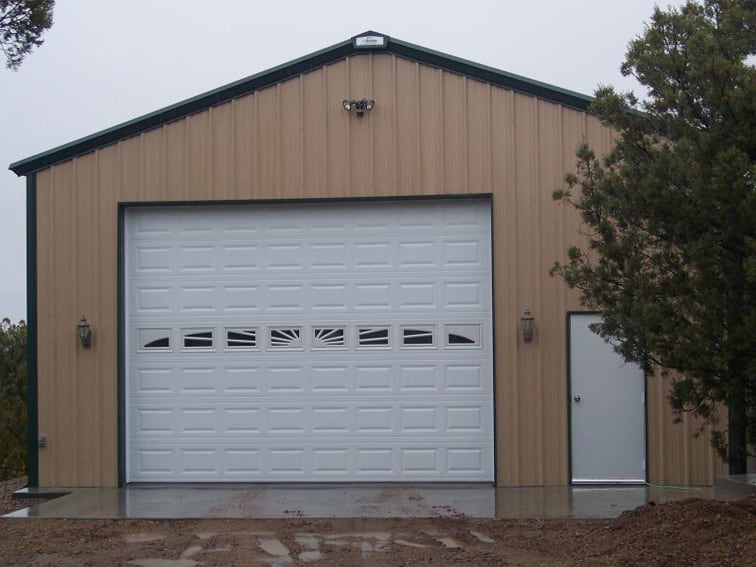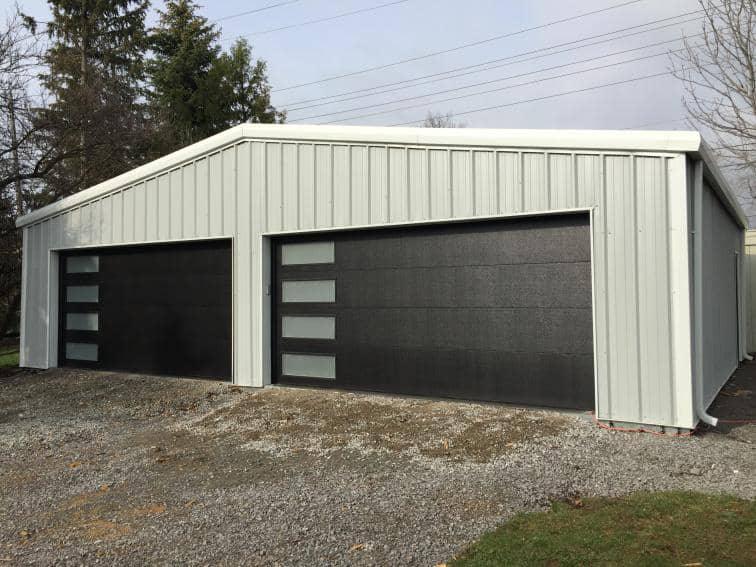 Construction From Steel Building Kits
Some of the top benefits of using Metal Pro building kits to build a garage are ease and convenience. Using our building kits, you'll have a metal structure that is simple to construct and easy to maintain, creating better results for you and your location.
To make the construction process as easy as possible, our kits come with one size for the nuts and one size for the bolts. They are completely universal in their construction, so any bolt will work at any connection point. This design significantly reduces the hassle and confusion during assembly. If you are building a DIY garage, this makes the construction easier than ever. In fact, most of our customers can erect a building using our materials in just a few days!
Inside the garage, you'll have a space that is free of trusses or other high-hanging obstructions. This allows you to take full advantage of every cubic foot of space and helps you store tall items, such as a metal RV, tractors, and agricultural machinery. With the largest amount of open space possible, your prefabricated garage gives you better performance and storage optimization, all while using less space on your property.
Accessories
We provide a complete array of standard accessory items available for all structure types.
Ventilator fans, single nuts and bolts system, baseplates, u-channels and much more.
Skylights, Door Lights Wall Lights
Wide variety of fiberglass panels formed to the shape of the basic building components. Material is a quality 12 oz ., 16 oz. , or 24 oz. fiberglass panel designed to install as a replacement for standard steel sections for ease of erection.
Insulation
Building experts at Metal Pro can recommend a variety of different insulation materials for steel buildings. Available as a pre-cut blanket for the easy installation.
It is used for ceiling and walls insulation in pre-engineered buildings.
Arch type structures are compatible with all conventional insulation methods – spray on, fiberglass rolls, or rigid foam.
Our success is measured by how our clients feel about their experience with us
Just a short note to say ... thanks. Roman has been very helpful with my pursuit of a structure that is suitable to my needs. At this writing, I am still in my decision-making process. This said, Roman continues his assistance providing information and solid advice. I look forward to continuing my inter-actions with Roman. Cheers.

Michael Sonntag


5/26/2020

Danny Kalpakis is on the ball! We are planning on constructing a metal building on our family ranch and are trying to learn all we can about the industry, gather pricing for our vision, and obtain ideas to help us keep costs down while making our dream property come true. Danny asks the right questions and is helping us make realistic plans for the future building. Call him. He is ready to help. Thanks Danny!

Rebecca Palmer


12/12/2019

Danny at Metal Pro Buildings was great! We were not sure what type of building we were looking for and he was very patient and provided several options for us. I strongly recommend anyone looking to purchase a building speak with Danny Kalpakis for any of your building needs. He was fantastic!Sherry

Sherry Stewart


8/14/2020

Danny's very helpful. He's persistent and willing to do anything to help seal the deal. Look forward to the end result

Geoff Badger


8/31/2020
Get Started With Prefab Garage Packages from Metal Pro Buildings
Buying and constructing a steel building is always a huge decision, so you need to make sure you're doing it right! That's why you deserve to work with a company you can trust, and no one offers you the same benefits as Metal Pro Buildings. We make construction easy with our available kits, but that's just the beginning, our highly-dedicated team of building specialists will work with you every step of the way to get you the building of your dreams!
GET AN INSTANT QUOTE FOR YOUR GARAGE BUILDING
Determine the price of your future steel building by entering the size, usage, and type of your building here: