Prefab Steel Buildings from Ontario, Canada
There's a special place in our hearts for our home province of Ontario. We're happy to provide steel buildings to our customers all around Canada and the United States, but Ontario is something truly special. It's the most populous province in the country and is home to incredible cities like Toronto and Ottawa. So, get your prefab steel building from Ontario!
Build Your Steel Building With Metal Pro
100% Canadian owned and operated in Ontario, Canada, ranking highest in the prefabricated steel buildings industry. We use AZ180 steel for all of our buildings, it is the highest steel grade available, with 3 sets of certified engineered and foundation drawings stamped by a Canadian engineer.
Free quotes. No obligation, no hassle, and no pressure!
100% Perfect Better Business Bureau rating
Factory-direct pricing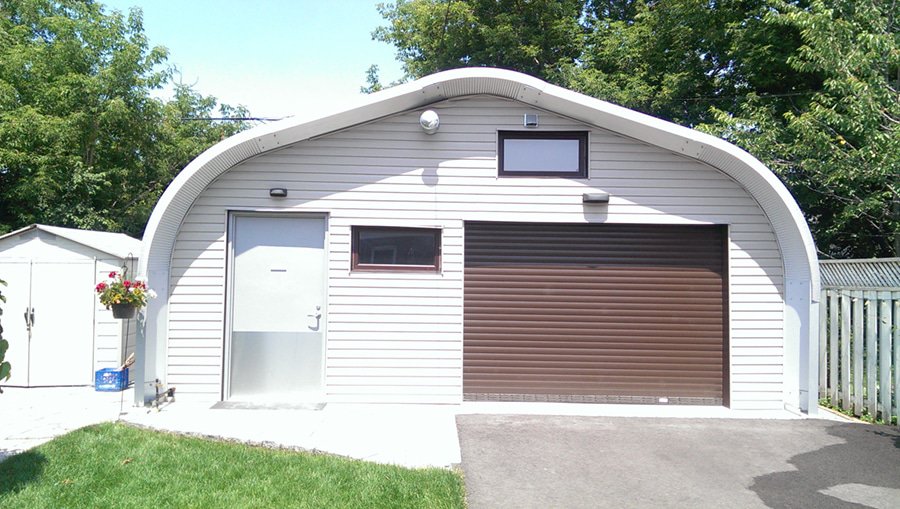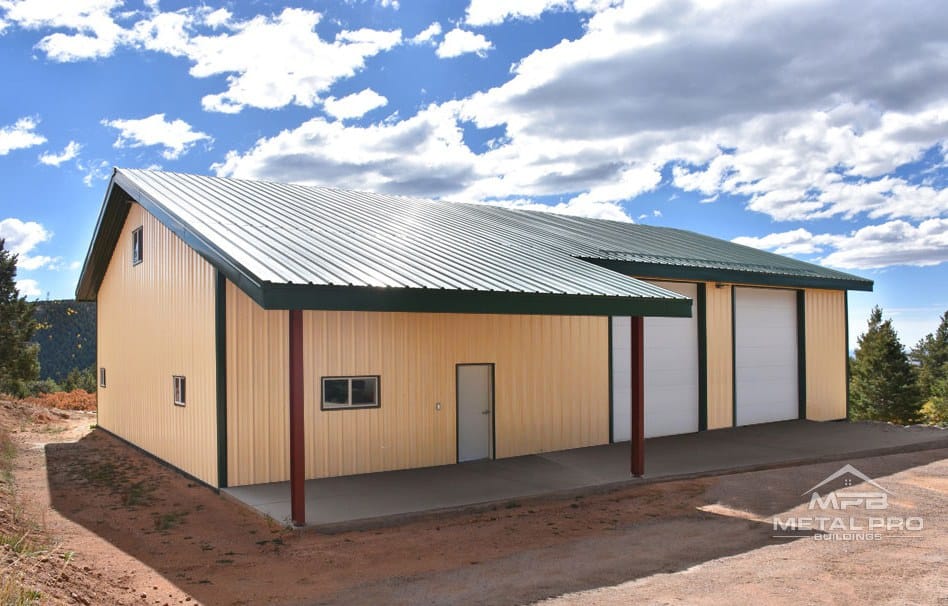 If you're looking for steel buildings, Ontario has plenty to offer with Metal Pro Buildings. We're dedicated to giving you the tools you need to obtain or construct reliable steel buildings for a variety of purposes, such as workshops, agriculture buildings, prefab garage and more. Learn about our premium steel buildings for sale in Ontario, and discover everything we can do for you.
With our help, it's never been easier to get a steel building constructed for whatever you need. We offer a wide variety of options, from prefab workshops and man caves to garages and even homes, so you'll have no trouble finding the right building for your next project. Since 1980, we've been providing our community with the metal buildings they need, so we have decades of experience to fall back on.
Our advanced factory allows us to design your steel building to your exact specifications no matter what you plan to use it for. We're the only company that can offer both opposite and crimp designs along with double-bolt panel lap connections and more. You won't find that kind of ingenuity and ability to customize anywhere else.
Steel Buildings For Sale in Ontario
If you're looking for steel buildings for sale in Ontario, look no further than Metal Pro Buildings. Our experts are happy to help you find a design that works for your needs and provide you with the building kits necessary to build it from the ground up. Our universally compatible pieces make construction easy even if you've never done it before. to learn more about everything we can offer our local Ontario 
Your building will be engineered to meet your specific wind, rain, snow and storage needs from the strongest commercial-grade steel and using an arch design that has been in use for thousands of years. When you combine time-honored techniques with state-of-the-art materials, you get a building that offers unparalleled strength and durability. Contact us today!
Prefab Garage Kits in Ontario
Constructing an entire building can be intimidating, and understandably so. Fortunately, our prefab garages in Ontario make the process easier than ever, allowing virtually anyone to construct a building with the help of a few friends. One of our most popular kits is for garages, so let's take a look at everything this kit can do for you.
Our garages implement an arched design which is patently more reliable than the angled flat design you see so often these days. The arch has proven its strength in antiquity, and modern science and engineering have only reinforced that further. Construction is easy, thanks to our simplified materials. All the nuts and bolts are one size, and the pieces are universally compatible. With this kind of convenience, we've found that most of our customers have their garage done within a few days.
Our success is measured by how our clients feel about their experience with us
Thank you Roman, Danny and Vince for your informed, patient and professional service. Your understanding of your products and your gracious way of communicating to ensure that I understood what I needed for my storage is appreciated. Thank you for your impressive customer driven service. From pricing to product information and assistance you surpassed my expectations. Again, thank you for the great team effort in servicing us. Excellent customer-driven service! -Brenda Fleming

Brenda Fleming


9/21/2020

Great service, with a friendly/professional slant. They took the time to problem solve our unique situation and gave us lots of things to think about. Most important, they got back to us right away and answered all our questions. Highly recommended!

Marcie Warren


5/15/2020

I contacted Metal Pro looking for a garage/shop. Nick was great in advising me on the best choice to build. Looking forward to receiving & erecting. Thanks Nick

Martin Weese


8/30/2020

After much deliberation and careful planning, I'm finally getting my new twin garage buildings! I was so happy to work with Metal Pro! It has been a smooth sailing since day 1! Can't thank you guys enough for making my new garage a reality! Would definitely recommend to anyone looking for steel buildings, seriously great guys here! Thanks again!

Selen Kaya


8/26/2020
What Sets Our Prefab Steel Buildings in Ontario Apart
Buying and constructing a steel building is always a huge decision, so you need to make sure you're doing it right. That's why you deserve to work with a company you can trust, and no one offers you the same benefits as Metal Pro Buildings. We make construction easy with our available kits, but that's just the beginning.
We offer factory direct pricing (see check our building cost estimator), and the lowest price guarantee. You're free to fully customize your design, and you can count on us being certified in the Ontario area. Even ordering the building you want is easy when you utilize our online tools. As an added bonus, we're happy to offer a 30-year warranty with all our buildings so you can be sure they'll last for the long haul.
GET AN INSTANT QUOTE FOR YOUR GARAGE BUILDING
Determine the price of your future steel building by entering the size, usage, and type of your building here: