Benefits of Garage Kits in Ontario
If you're seeking to build a metal garage on your property, there is an option that will make the construction process significantly easier. By opting for a prefabricated garage kit, you can get your new garage up and running in no time, allowing you to take advantage of everything a new garage space has to offer. Learn more about the benefits of garage kits in Ontario
Build Your Garage With Metal Pro Buildings
100% Canadian owned and operated in Ontario, Canada, ranking highest in the prefabricated steel buildings industry. We use AZ180 steel for all of our buildings, it is the highest steel grade available, with 3 sets of certified engineered and foundation drawings stamped by a Canadian engineer.
Free quotes. No obligation, no hassle, and no pressure!
100% Perfect Better Business Bureau rating
Factory-direct pricing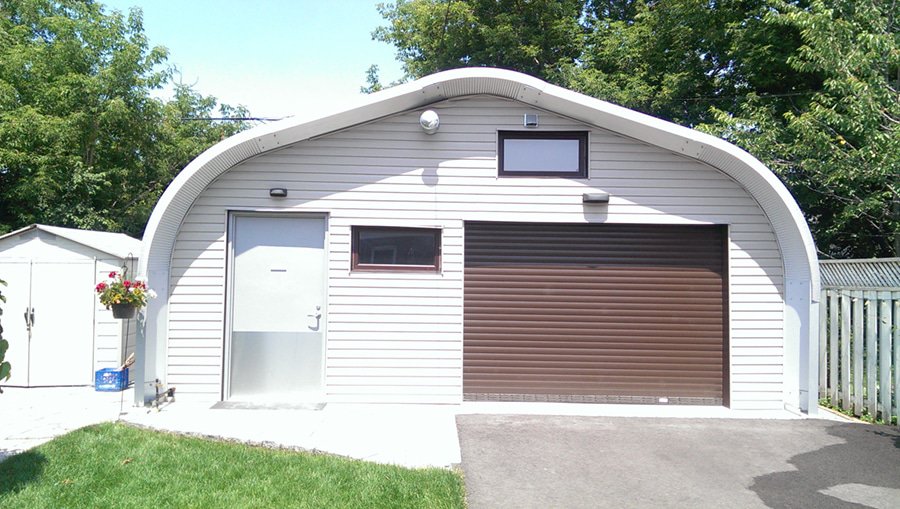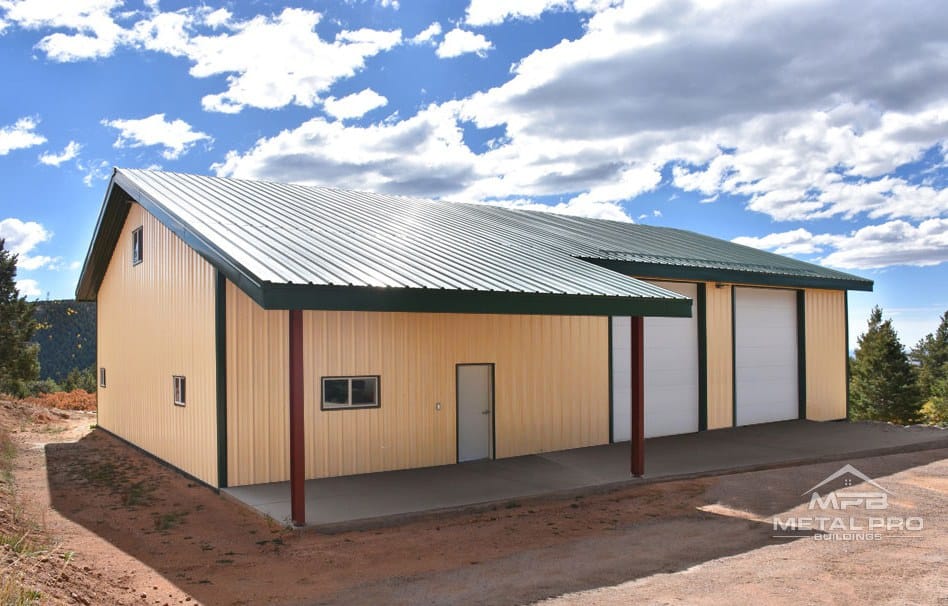 The convenience of Garage Kits in Ontario
The most obvious benefit of the garage kits is convenience. Instead of having to deal with the months-long construction process using traditional methods, you could potentially have your garage up with just a weekend of work, depending on building and crew size. Fortunately, finding people to help you build is easy, because nobody needs any formal construction experience. With metal building kits, all the necessary pieces are already cut and designed to easily fit together.
Even getting your hands on the necessary materials is easy. With a metal building kit, all the pieces are shipped directly to your worksite along with instructions that are easy to follow. As long as you follow the stated safety precautions, just about anyone can get a metal garage built in a fraction of the time it would take using traditional methods. It's important to note that this also significantly cuts down construction and labor costs.
At Metal pro Buildings You can order 2 types of Prefabricated Garage Buildings
See a variety of different garage packages for 1, 2, 3 cars, RV and commercial vehicles. We also provide metal buildings for auto shops, service, workshops – virtually any size and use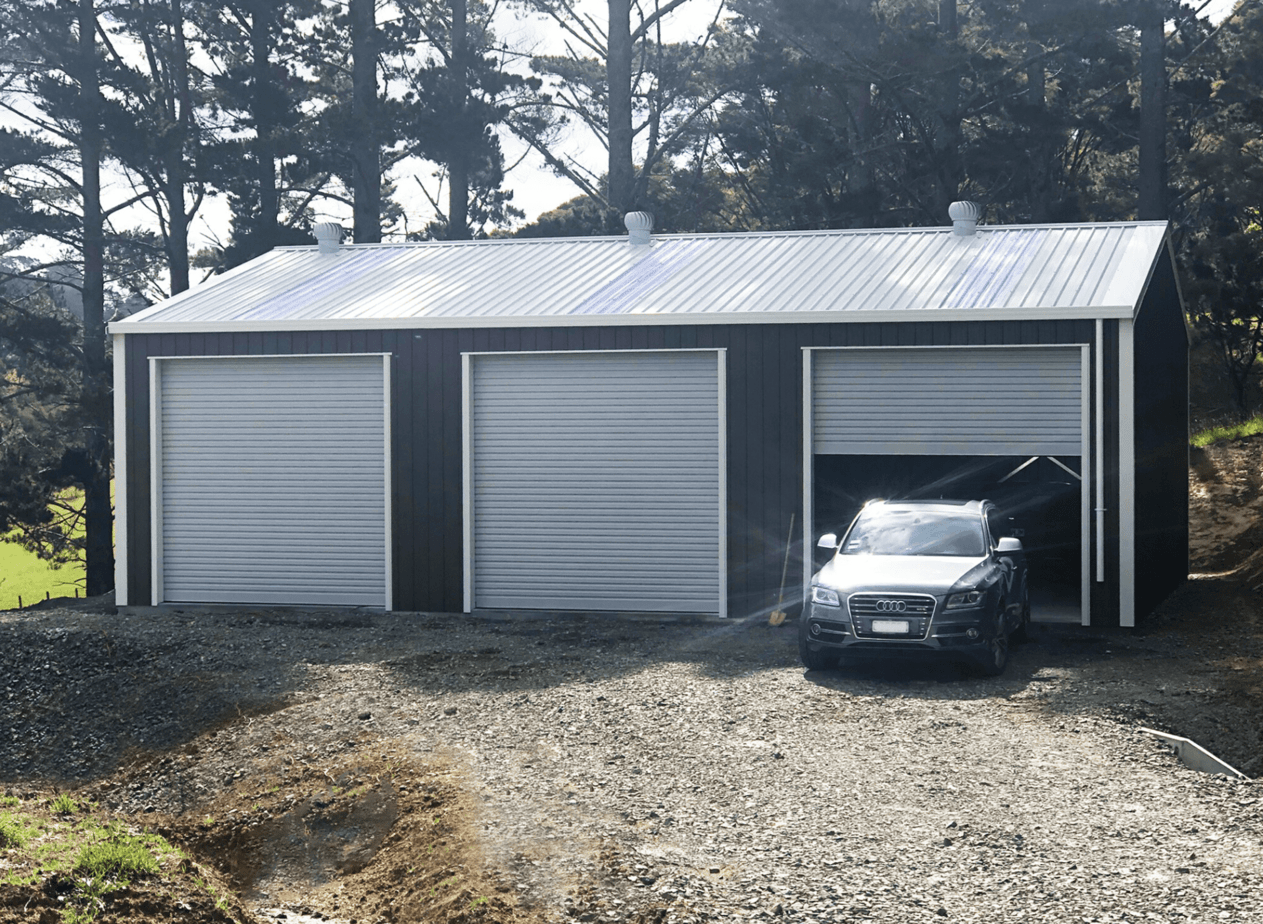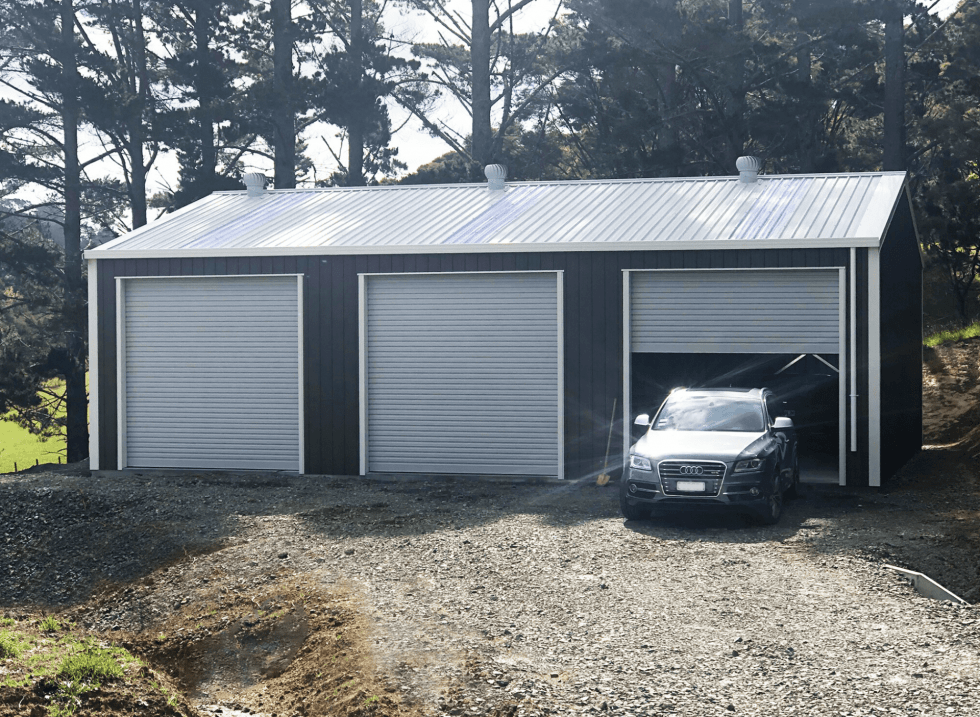 The versatility of Garage Choices in Ontario
While prefab garage kits are a popular option, you can always work with a metal building company to design your own custom garage. If you have special needs to address with your building, customized designs are easy and still offer the same advantages of a prefab kit, such as pieces designed to fit together and all the pieces being shipped directly to the construction site.
The base design is just the beginning of the versatility. Metal may be one of the best materials to build from, but some prefer others just in terms of aesthetics. When you use metal, however, you can easily alter its appearance to make it indistinguishable from other materials like wood. Even brickwork can be mimicked, though it takes a considerable amount of time.
Accessories
The manufacturer provides a complete array of standard accessory items available for all structure types.
Ventilator fans, single nuts and bolts system, baseplates, u-channels and other
Skylights, Door Lights Wall Lights
Wide variety of fiberglass panels formed to the shape of the basic building components. Material is a quality 12 oz ., 16 oz. , or 24 oz. fiberglass panel designed to install as a replacement for standard steel sections for ease of erection.
Insulation
Building experts at Metal Pro can recommend a variety of different insulation materials for steel buildings. Available as a pre-cut blanket for the easy installation.
It is used for ceiling and walls insulation in pre-engineered buildings.
Arch type structures are compatible with all conventional insulation methods – spray on, fiberglass rolls, or rigid foam.
Durability
There's a reason why metal is one of the most popular building materials available. Metal offers the best strength-to-weight ratio of all building materials, meaning you can get reliable durability without needing all that much material. Metal is easily craftable as well, so it doesn't limit your design options all that much. Metal's durability even extends into its reusability. It can be recrafted as many times as you like without losing a bit of its strength. Because of that, you could build a garage made of 100% recycled material without losing any of its durability.
If your garage is going to be standing against extreme weather like heavy snows, torrential rains, and powerful winds, metal construction is your best bet. Quality metal buildings are also coated in Galvalume, which protects against rust and general wear and tear. In fact, a metal building can easily last for decades, provided it's properly taken care of. Maintenance is easy as well because metal buildings really just need a wash every now and then.
Our success is measured by how our clients feel about their experience with us
Vince and Metal Pro Buildings have been great to work with. They provide great customer service and are always available to take your call. Vince's resourcefulness was very much appreciated, and I would highly recommend his services to anyone considering purchasing a metal building. There's no question Vince can't answer, and he'll do so professionally and promptly. Thanks again for your invaluable service.

Jenessa Tuele


3/26/2019

I thank you for all your help.It is always a pleasure to work with Roman.So diligent and has made some of the best opportunities possible for me and my family.I look forward in the future to work with you and your team.A big thank you Roman.Thank you for everthing.Have a great day. Floyd Young

Floyd Young


7/14/2020

I chatted with Danny Kalpakis through the Metal Pro website. chat feature. I was very impressed. He asked me specific questions - what I would use the building for, what size I needed, how many doors...I provided answers with my email address. He sent me pricing and building info with pictures within a day. This was even though he knew we weren't ready to sell our current home, never mind commit to a build. Will definitely go with Danny and Metal Pro when we are ready.

J Johnston


5/13/2020

Great company to deal with. Oliver is helpful and inciteful on everything through the process. Even though we haven't pulled the trigger on a building yet, we definitely appreciate the help and suggestions he has given us. We will definitely be working with him/Metal Pro Buildings in the future! Thanks Oliver!

James Gilbraith


9/24/2020
Get Started With Steel Garage Kits from Metal Pro Buildings
Buying and constructing a steel building in Ontario is always a huge decision, so you need to make sure you're doing it right! That's why you deserve to work with a company you can trust, and no one offers you the same benefits as Metal Pro Buildings. We make construction easy with our available kits, but that's just the beginning, our highly-dedicated team of building specialists will work with you every step of the way to get you the building of your dreams!
GET AN INSTANT QUOTE FOR YOUR GARAGE BUILDING
Determine the price of your future steel building by entering the size, usage, and type of your building here: