What To Look For In Prefab Sheds?
Metal prefab sheds are a convenient solution if you're looking for an extra bit of storage space or work area that's protected from the elements. When you opt for a metal shed, you can also enjoy the convenience of a prefab kit that makes construction easier than ever before. You just have to make sure you're getting a shed you can count on. Learn about what to look for in prefab sheds, and discover the most important factors any good shed should have.
Free quotes. No obligation, no hassle, and no pressure!
100% Perfect Better Business Bureau rating
Factory-direct pricing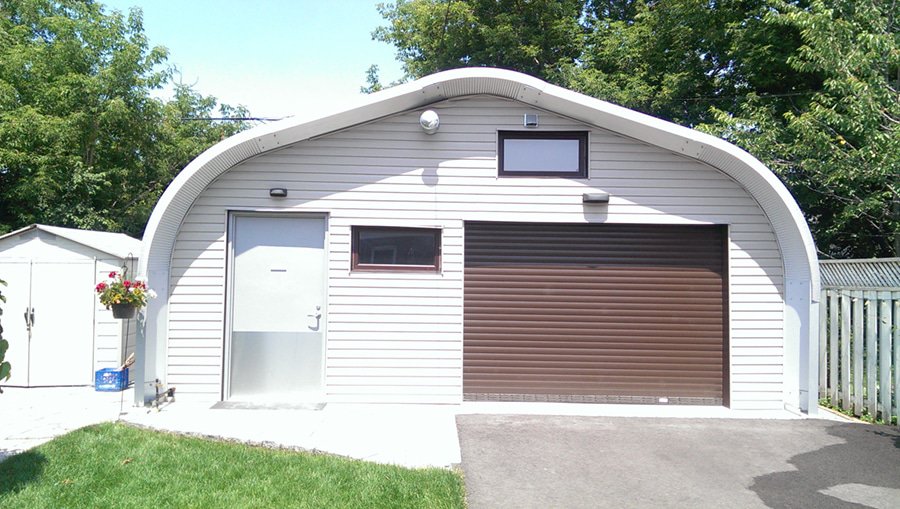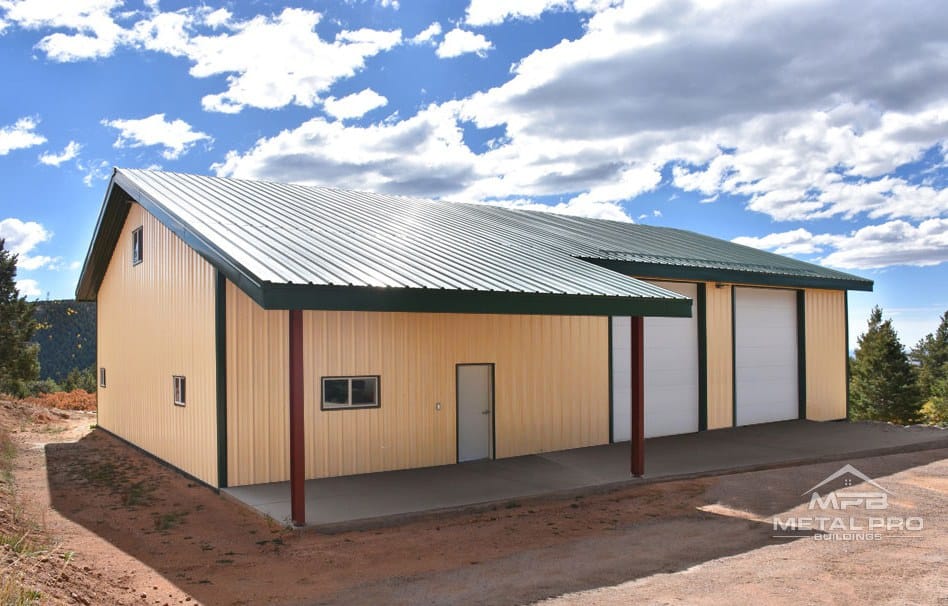 Accurate Measurements For Prefab Sheds
What measurements matter most of all in a shed? The available interior space is the most important, but that's not always what's advertised. Sometimes, you'll find what's known as "nominal size" being shown rather than actual size of steel building. This is a common way in which a shed's dimensions are overstated, potentially leaving you with far less room than you need.
Nominal size is the length and width between the most distant spans of the roof, while the actual size is the length and width of the interior corners. Remember, you'll always need the corner-to-corner size rather than the eave-to-eave size when determining how much room you'll have because the roof of a shed often protrudes outside of the shed's corners.
High-Grade Steel For Sheds
Thin and flimsy steel is used far too often in metal sheds. If you're going to invest in a prefab shed, you'll need one that can withstand the elements. That means having a roof that can withstand snow, and walls that can withstand high-speed winds. If you use flimsy, low-grade metal for construction, the shed could topple when faced with serious stress. Instead, opt for 22-gauge steel or thicker to ensure the structural durability of the shed.
Twenty-two-gauge steel is the minimum requirement for a hardy shed, but that's just the beginning. If you live in a particularly troublesome area that could be subject to heavy snows or hurricanes, you may want something even stronger. Regardless of your area, however, commercial-grade steel is always a necessity. Not only can it hold up against the elements, but it offers long-term quality and reliability that other materials can't match.
Accessories
The manufacturer provides a complete array of standard accessory items available for all structure types.
Ventilator fans, single nuts and bolts system, baseplates, u-channels and other
Skylights, Door Lights Wall Lights
Wide variety of fiberglass panels formed to the shape of the basic building components. Material is a quality 12 oz ., 16 oz. , or 24 oz. fiberglass panel designed to install as a replacement for standard steel sections for ease of erection.
Insulation
Building experts at Metal Pro can recommend a variety of different insulation materials for steel buildings. Available as a pre-cut blanket for the easy installation.
It is used for ceiling and walls insulation in pre-engineered buildings.
Arch type structures are compatible with all conventional insulation methods – spray on, fiberglass rolls, or rigid foam.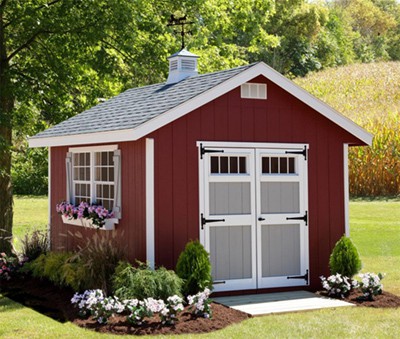 Prefab Sheds With Arch Design
Sheds come in a wide variety of shapes and sizes, but if you want to get the most out of your building, there's nothing quite like the arch design. Steel-arch buildings are known for their durability when it comes to protecting against outside elements, but they also offer interior benefits that let you get the most out of every inch of your building.
When you get a storage shed that implements the arch design, you don't have to deal with interior trusses or overhead obstructions. Instead, you'll have free rein to make use of all the interior space of your shed. This is particularly useful if you're trying to ease your budget by getting a small shed or you're planning on stacking toolboxes or any materials necessary for a workstation.
Our success is measured by how our clients feel about their experience with us
Great service, with a friendly/professional slant. They took the time to problem solve our unique situation and gave us lots of things to think about. Most important, they got back to us right away and answered all our questions. Highly recommended!

Marcie Warren


5/15/2020

Had an overall good experience. Roman was very kind and helped me with the customization of my Garden shed. Roman was great through out the process to make sure I was 100% satisfied with my overall experience. He is professional and knows what he is doing. I would definitely recommend Metal Pro Buildings for steel building projects. Thank you Roman.

Sophie


7/22/2020

Allan Brown at Metal Pro Buildings is extremely helpful and informative - he provided me with detailed information on the Quonset hut I was interested in and he responded quickly to my questions. The quote provided was competitive and high pressure sales tactics were not used, which I greatly appreciated.

Leslie Mitchell


9/08/2020

Remember this when you need to build an all metal building.... "Metal Pro is the way to go!" Vince Di Leo, you are the MAN!!! Made this whole process super easy! Headache free and fast to respond, while keeping your cool even when things on my end had to grind along so slowly. Definitely a Metal pro MVP! Three months of researching prices and quality, led me to you guys! Can wait till I've saved up enough to buy my own personal building from you too! My students are excited to get started on the construction as soon as the building get gets here. Until we do business again! take care!

Tim Michalchuk


3/09/2020
Prefab Sheds From Metal Pro Buildings
If you're looking for quality prefab sheds that have all the key benefits, look no further than Metal Pro Buildings. Our team can help you design the perfect shed for your needs that's made from strong steel, has accurate measurements, and implements the reliable arch design. Contact us today to learn more about steel sheds
GET AN INSTANT QUOTE FOR YOUR GARAGE BUILDING
Determine the price of your future steel building by entering the size, usage, and type of your building here: