Pole barn house buildings can be ideal for a wide variety of construction needs. They can serve as residential living arrangements or as modular barns that can be put together to meet specific requirements. They can provide storage options for machinery and vehicles, or they can serve as workshops for craftspeople. These types of buildings carry a lot of advantages, and many people turn toward them as a sturdy and economic means of creating just the structure they need. For example, a sea can garage. Learn more about prefab barn kits in Canada, and find out where you can go to discover more about this form of metal building.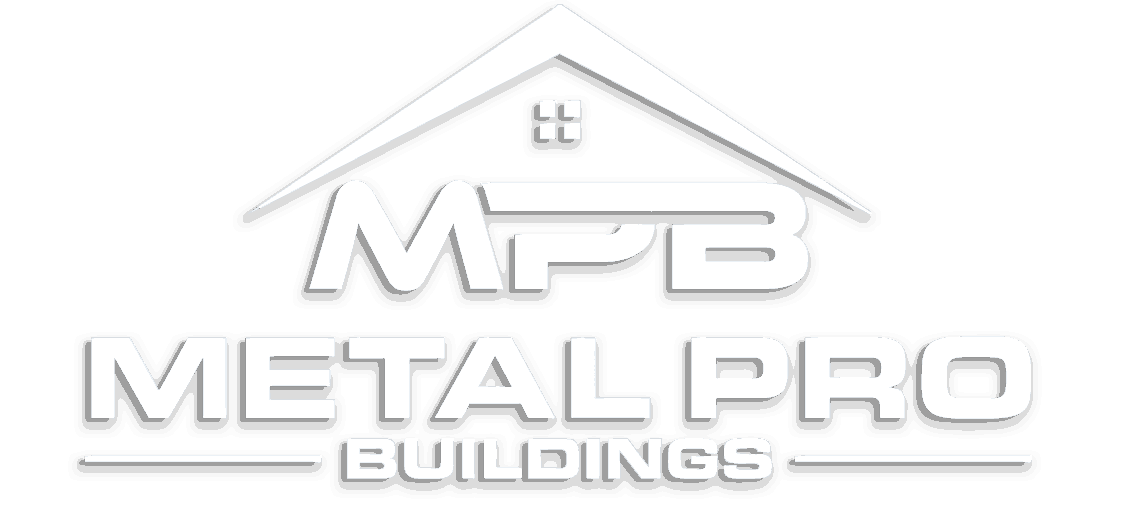 What Is a Pole Barn?
Pole barn buildings are built using a simplified form of construction that uses large posts or poles for vertical structural support and girths for horizontal supports. First developed in the 1930s, this form of creating a building offered a means by which larger structures could be erected more quickly and economically for a variety of purposes.
Modern versions of these pole buildings are commonly referred to as post-frame construction. The term "pole barn" harkens back to the original method of construction that used wooden poles like telephone poles. Today, sturdy metal posts are used instead of poles, and prefab barns using this sort of construction are both sturdy and inexpensive.
Types of Prefab Barn Kits in Canada
You can find several different types of prefab barn kits in Canada which offer a range of uses. The Suburban form of metal barns is great for things like man caves and she sheds or equipment storage space. Equestrian and Agricultural versions are ideal for uses such as horse barns, feed storage, equipment storage or stables. Commercial concerns are great for the metal warehouse building, office establishments, and steel retail buildings buildings.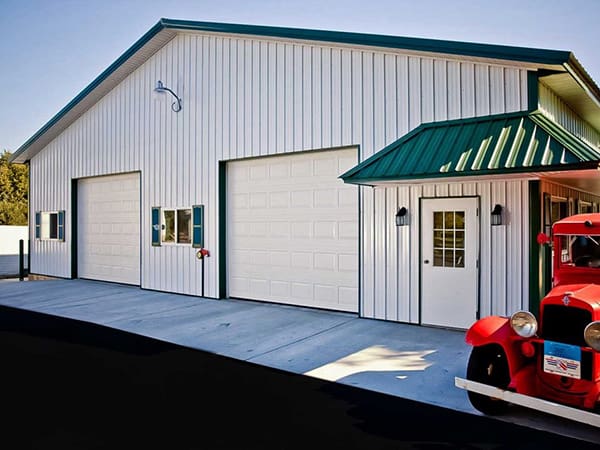 Economic and Fast Metal Houses
One of the biggest advantages of metal barns is that they are inexpensive and lighting-fast to erect. You can choose the pole barn kits you need for each modular section of your metal home building and create a structure that conforms to your designs, all at a fraction of the cost of traditional building and with a fraction of the specialized labor needed. Even better, these buildings go up in a few days as opposed to weeks, months or years.
See Pole Barn Buildings Gallery
A steel frame barn's construction style is steel columns anchored to a concrete foundation. This makes construction easier and more durable than the pole barn method. A steel frame barn is also weather-resistant, to both inclement weather and minor weather-related damage, such as mold, cracking and rotting. A steel frame
pole barn
is also fire resistant, does not require maintenance or repainting, and is made from hygienic material that does not support soil rotting.
Discover Pole Barn Options
Whether you're building a retail outlet, you're in need of a workshop or storage space or you want to build a new home quickly, pole barns can be a superb option. Metal Pro Buildings has four decades of experience providing the best in these kinds of buildings, and we're ready to help you. Check out the prices with our steel building cost estimator for the many types of steel buildings we offer and get in touch to customize yours today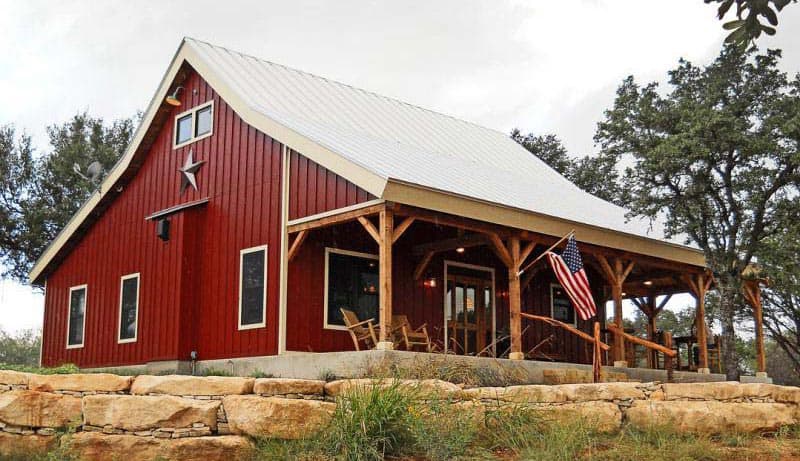 Pole Barn Vs Steel Frame Construction Cost
Pole barns may be cheaper, though the average steel frame barn is listed at prices 60% less than traditional construction. Be aware, if you can save some money on a pole barn option, remember that you may be required to spend additional money on maintenance costs, longer construction times, and more investment if you want to expand the barn later on. A steel frame barn offers savings physically as well as economically. A steel frame barn also saves you energy costs, insurance costs (steel frame barns usually cost 40% less than pole barns) and may come with a generous warranty, lasting a few decades.
Lastly, let's not forget to consider the welfare of your animal. Pole barns are usually not recommended for livestock because there is a risk of poisonous and unsanitary conditions thanks to the style of construction. Since you are building the barn for the horse, an animal that is either personally priceless or professionally expensive, choose only the safest option: barn steel.
As a follow up to my interaction with Mr. Jude Cassimy from whom I obtained an estimate for a steel building. I would like to express my sincere thanks for the pleasant and professional communications I had with him in the process of evaluating the technology for our needs. Even though we did not proceed with your offer I was left with a very positive impression of the quality of your product and the willingness of Mr. Cassimy to go the extra mile in answering my many questions related to the steel building technology. I certainly would not hesitate in referring anyone of my friends to Mr. Cassimy for their steel building needs. My best regards, Alfred

Alfred Dufour


August 27, 2022

We ordered an S Model 25Wx16Lx12H from Metal Pro Buildings with an R-20 insulation kit for a project in Northern Ontario. They were very thorough and helpful throughout the ordering process ensuring we had all the bases covered and at a very reasonable price. Thanks Jude!

Caleb Boulet


August 26, 2022

While looking into options for building a small shed, I came across Metal Pro Buildings. Jude responded to my inquiry the next day and was very helpful in refining my design in order to get a quote, which arrived the next day. It was very detailed, including pricing, design and pictures of similar structures built in the past. In the end, these buildings did not fit my budget, but Jude made the inquiry and design process very easy.

D C


August 17, 2022

Je viens de commander un garage. Pour le moment, j'ai une excellente expérience d'achat avec George Ladrick. Je ferai une mise à jour de cet avis une fois le projet complété.

Raphael Borcard


August 2, 2022
Our success is measured by how our clients feel about their experience with us Steel Buildings From Metal Pro
No matter what kind of a steel building you're looking for, Metal Pro is always happy to help. We offer various buildings for virtually all applications, though you're always free to work with our team to design a completely customized building uniquely suited to your business. Contact us today to get started!
GET A QUOTE FOR A POLE BARN HOUSE
Determine the price of your future steel building by entering the size, usage, and type of your building here: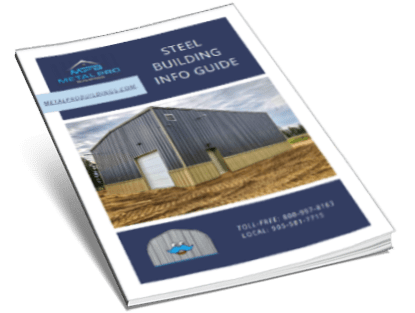 DOWNLOAD YOUR BUILDING GUIDE
[et_pb_wpt_gravityform gravityform_id="gf-16" title="off" _builder_version="4.14.1" _module_preset="default" global_colors_info="{}"][/et_pb_wpt_gravityform]
DOWNLOAD YOUR BUILDING GUIDE
[et_pb_wpt_gravityform gravityform_id="gf-16" title="off" _builder_version="4.14.1" _module_preset="default" global_colors_info="{}"][/et_pb_wpt_gravityform]